Discussion Starter
·
#1
·
Ok, I'm nearly ready to stop the mods/bolt ons for this season and just get to riding. Here are the required pics when talking about adding parts.
Done so far:
lowered 2" eXe kit
plate below tail light w/new plate light
covered clear tail light window with red tail light tape
passenger peg mount swap w/home made spacers
kickstand mod
optronics lights w/relay switched with highbeam
fenders/floorboards chrome trim
HD notched chrome lowers
chrome brake caliper cover
chrome oil cap (really increased HP)
MCE crash bars
Kury Dually pegs w/longhorns
Kury ISO Wings for passenger pegs
Studded mustang seats
Studded tank bib w/pocket (holds small garage door opener in ziplock bag)
Converted OEM saddle bags into quick release for easy removal
removed OEM reflectors
HD fork reflectors
Vista Cruise
RearAlert tail light modulator
Coming in the next week:
2" riser spacers
Hypercharger (for looks only)
****AND MY DJ DRIVE ORDERED LAST NOVEMBER!!!****
Now I gotta go work a bunch of overtime.... And to think I just bought the bike last November, geesh...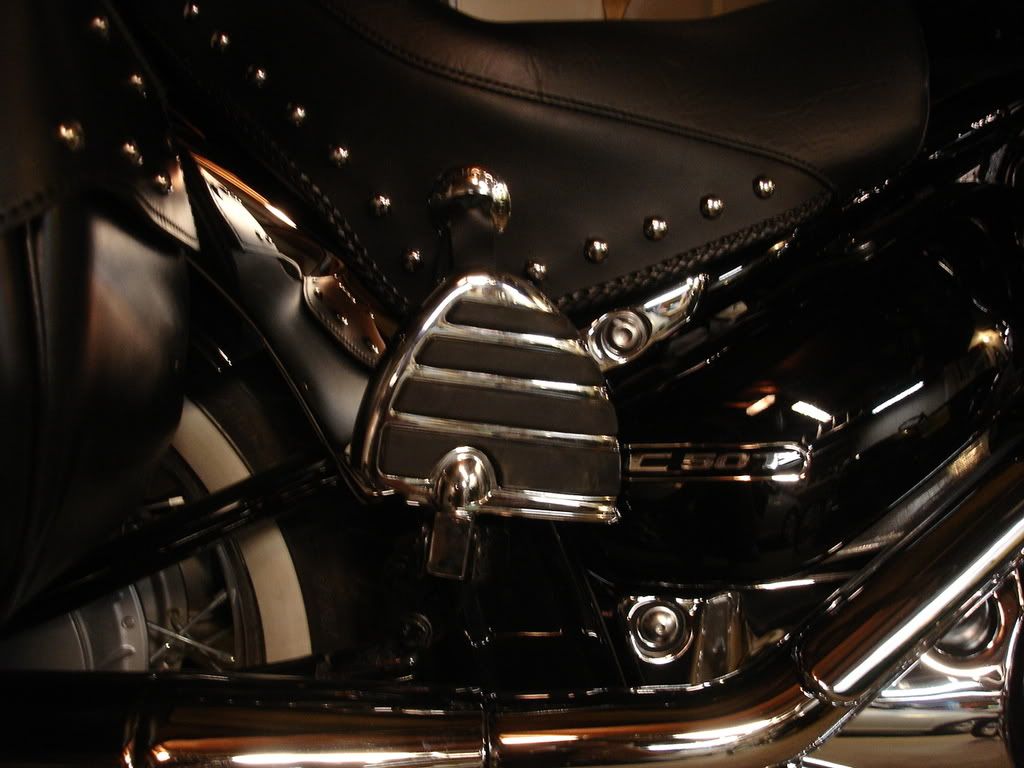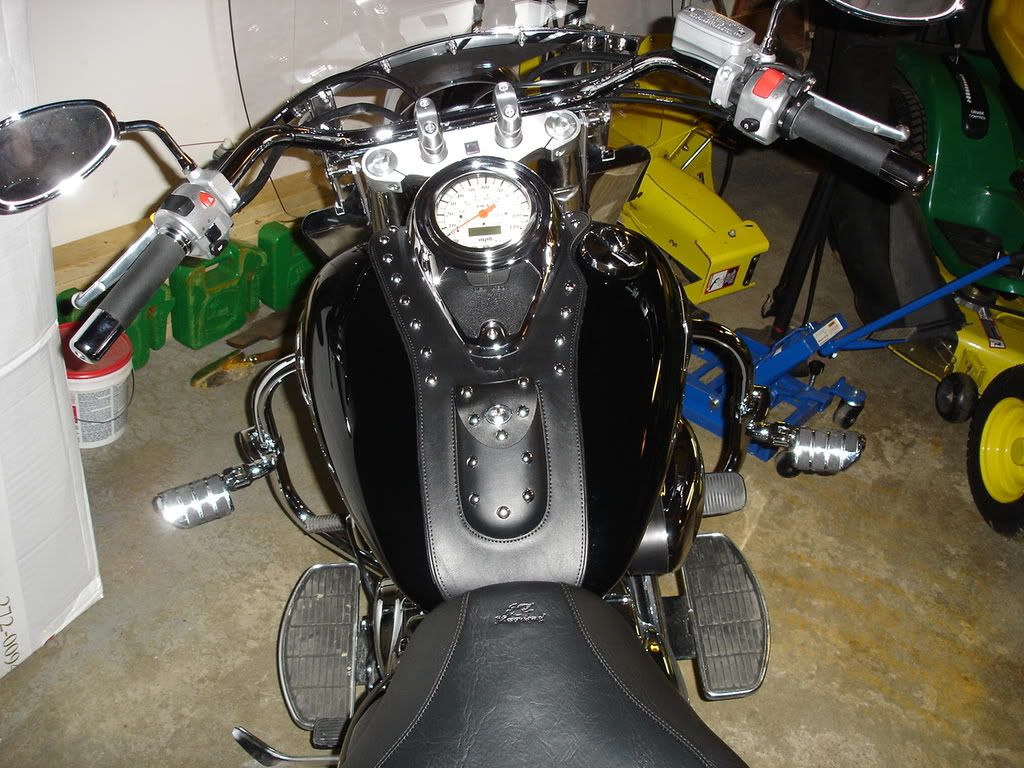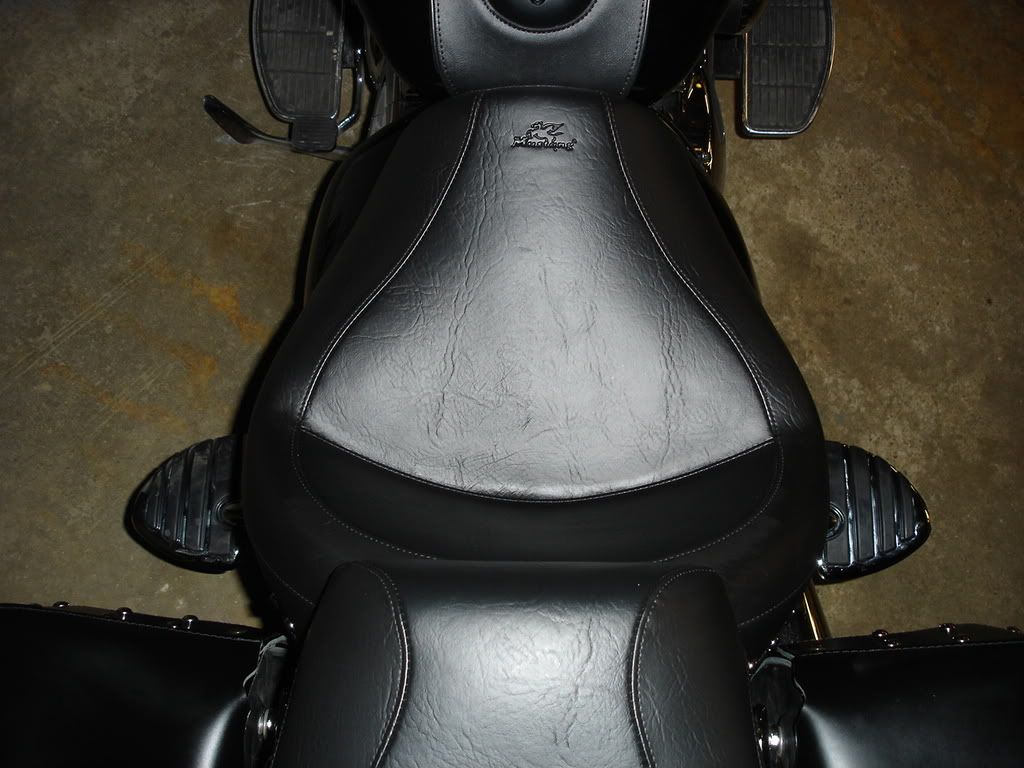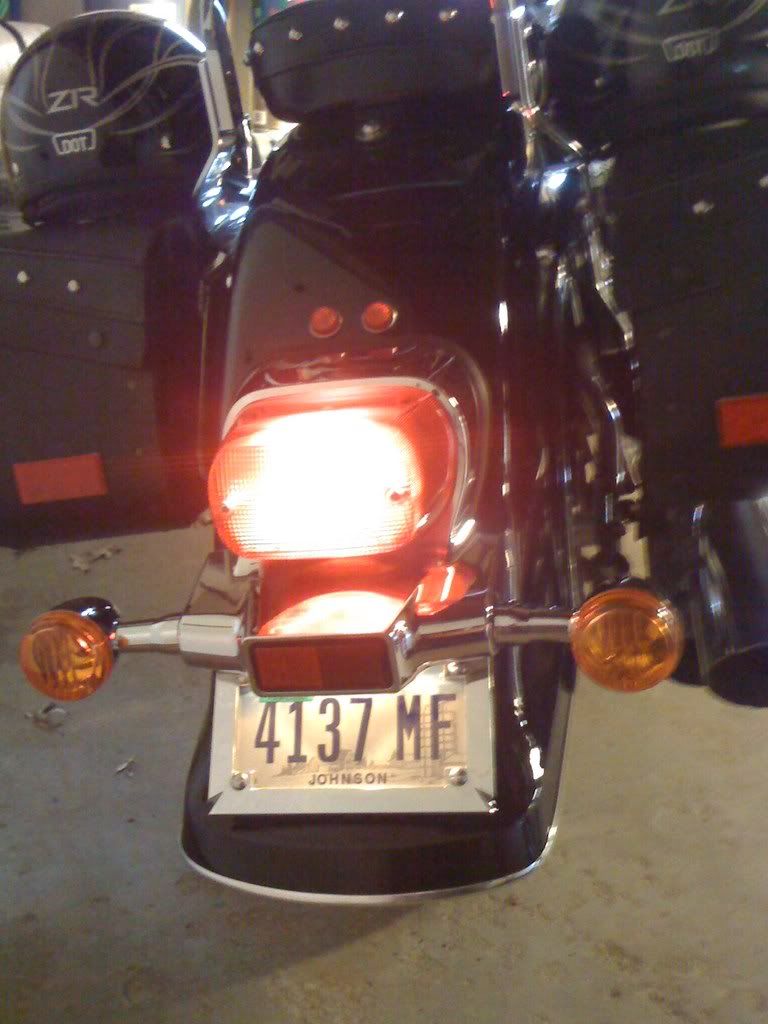 And I blame... I mean owe most all of this to the great members of VR for the ideas and swap meet deals. THANKS ALOT!!!