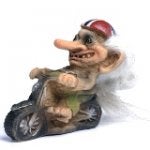 ...
I wonder why my pictures don't work on the website anymore. Now when I click on that picture link it goes to a dark screen that I can't get out of unless I use the back button and then I'm not on this page anymore.
If I hit the like button in a thread it darkens the Like button but the like doesn't show up unless I refresh the page.
The site is also very very slow to edit on my computer. A wheel keeps turning but does nothing unless I hit the edit button again and then it goes to the edit page..
You guys are not only making the mobile app more undesirable but also working to achieve the same with the website. Are these "improvements"? I hope you are getting the desired effect because if you're intentionally trying to piss people off it's working on my end. You can stop now :wink2: