Discussion Starter
·
#1
·
I do not have highway bars on my bike. I like the leaner look, although I am sure I will regret not having them if I ever drop the bike. My dilemma with this on longer rides is the lack of positions in which to place my feet. There are only so many positions you can put your feet in on the floorboards, especially when you have feet the size of my gunboats. I had a thought the other day while at the Home Depot store and I thought I would give it a shot. It turned out to work really well and gives me a streched out position for my legs while riding that I think would be similar to having highway pegs on crash bars.
What I used is the bar portion of a gate latch set. Here is a few pictures of the install.
First you must remove the floor boards from both sides and this involves removing the shift linkage and the rear brake linkage.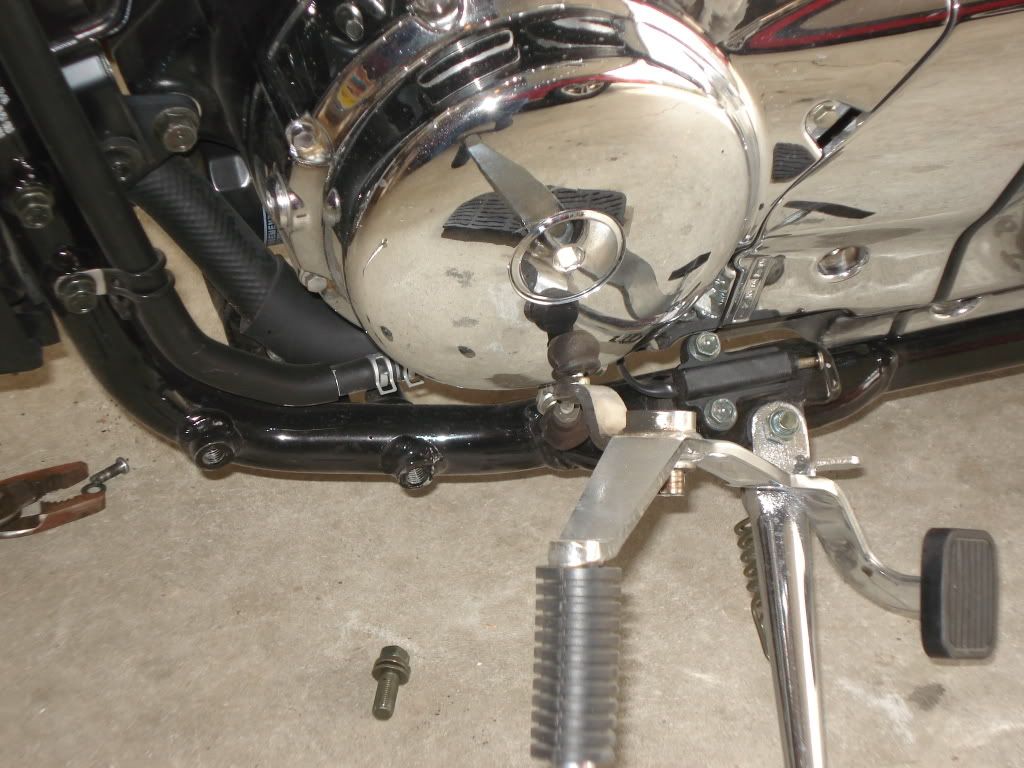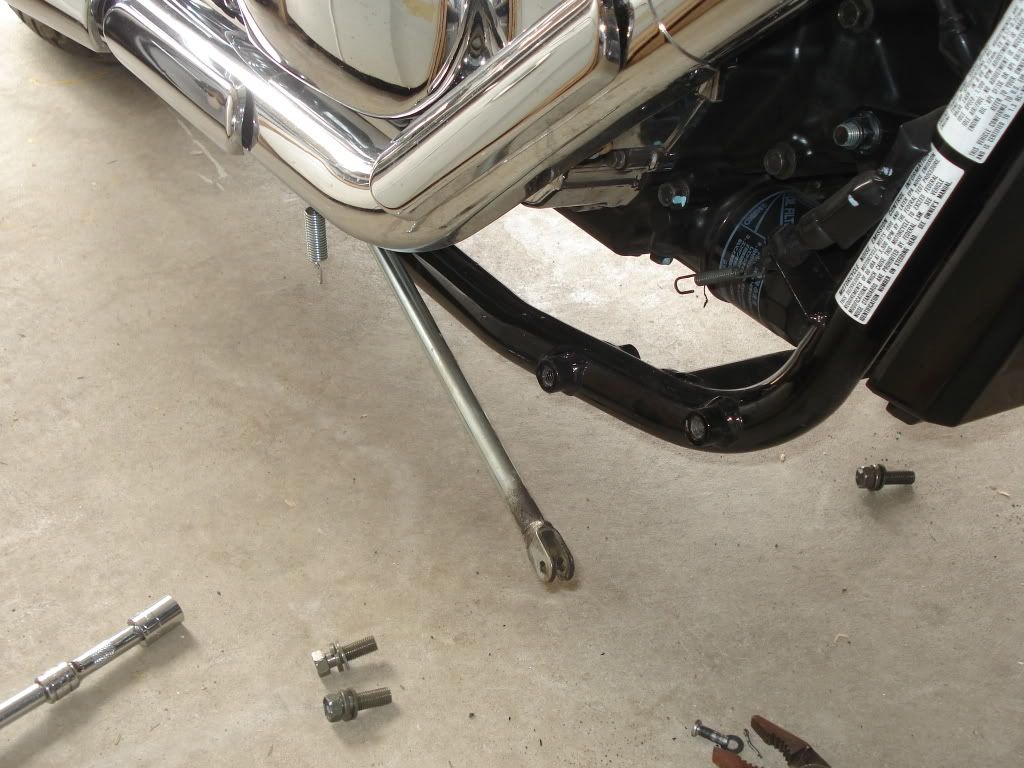 Then you need to remove the rubber inserts and figure out the correct position for the bars.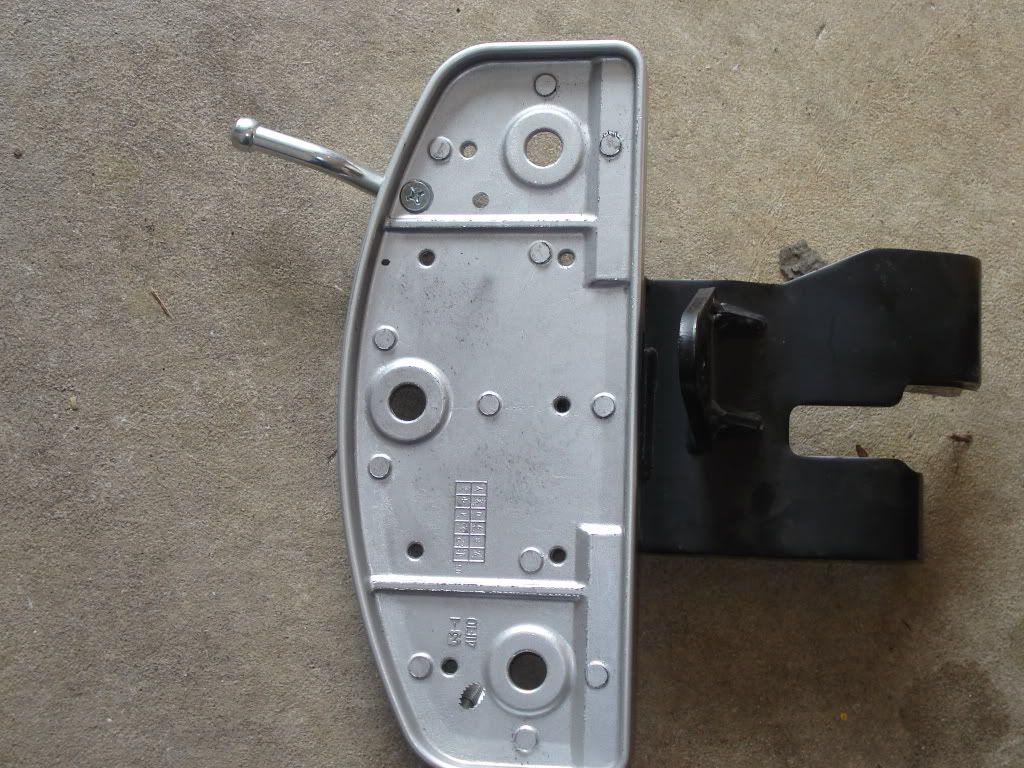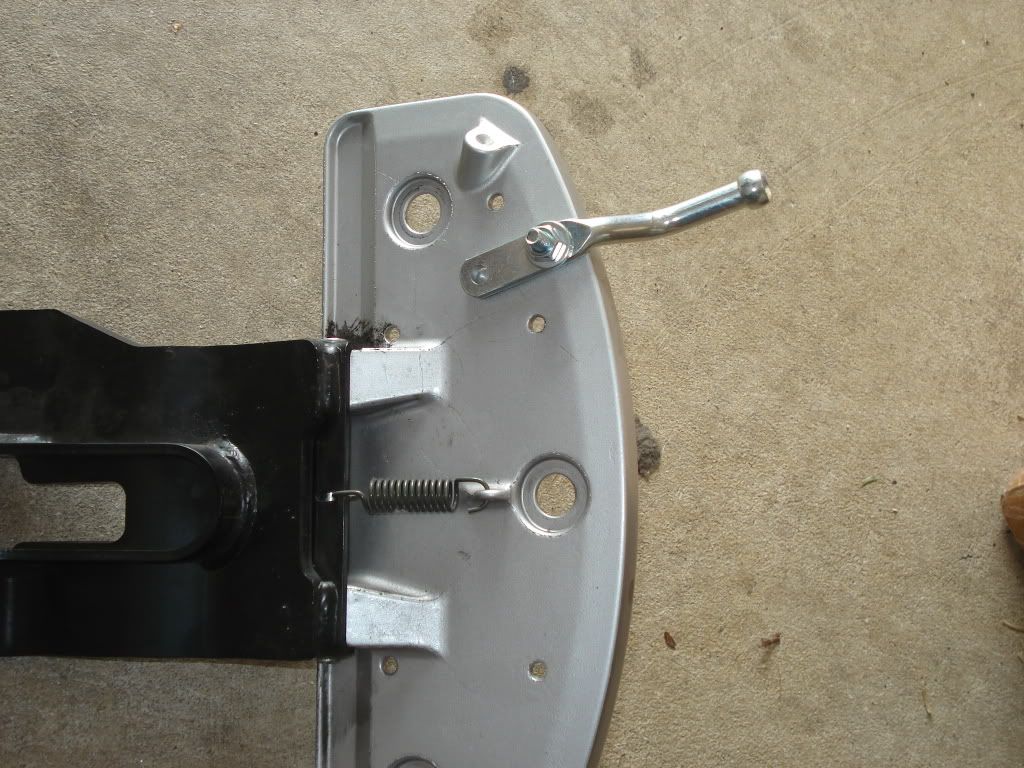 I used 1/4x1" flat Phillips head screws and counter sunk them into the top surface of the boards.
Once they are mounted, reassemble the rubber foot pads and reattach the boards and the linkage you removed in the reverse order.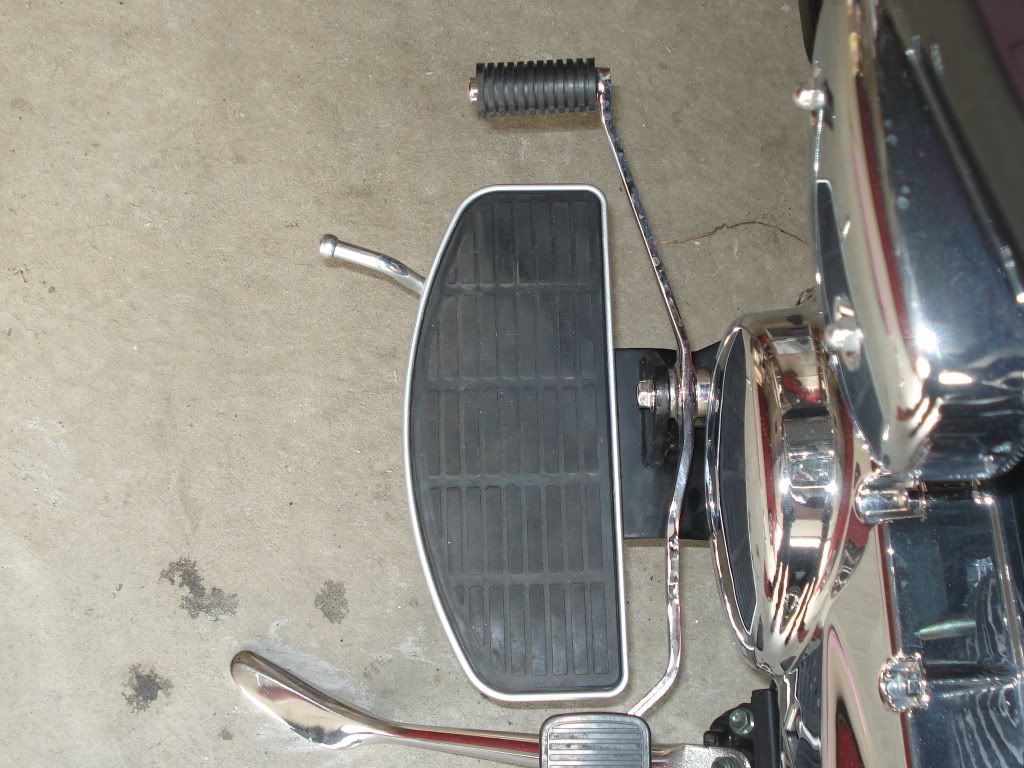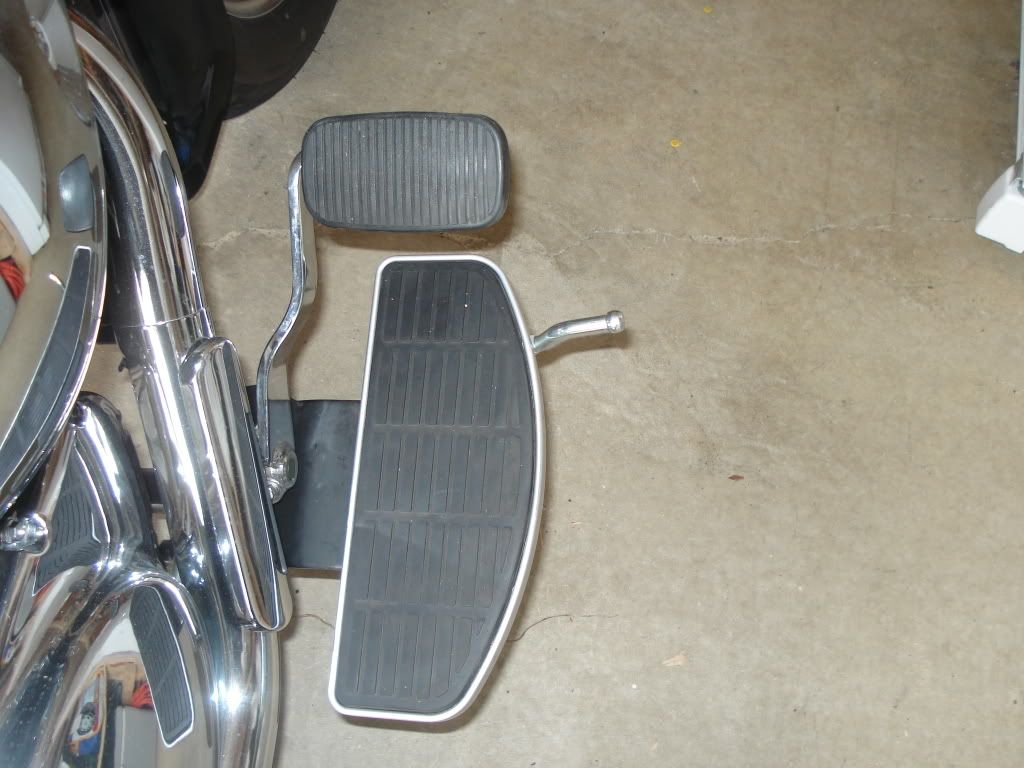 And voila! New streched out riding position, grand total is under $10 and about 1 1/2 hours taking time and drinking a couple of beers for proper effect.