Discussion Starter
·
#1
·
Thought I would share some pictures on the progress of my spring mods the the bike. Step one was gathering all the tins and covers. I had started this process about 4 years ago when I bought a set of "tins". I then slowly found the side covers, neck covers, lower frame covers and radiator cover to complete the basic paint set. I purchased the fairing last summer and was lucky it came painted to match my bike. That ate up last years mod budget but was worth it. I finally had the $ to order the final pieces in March which were the hardbags. They were ordered in primer and took about three weeks to arrive from the time I ordered them from Champion.
Gathering all the parts to send off for a new coat of paint
Fairing removal and stripping everything out of it for painting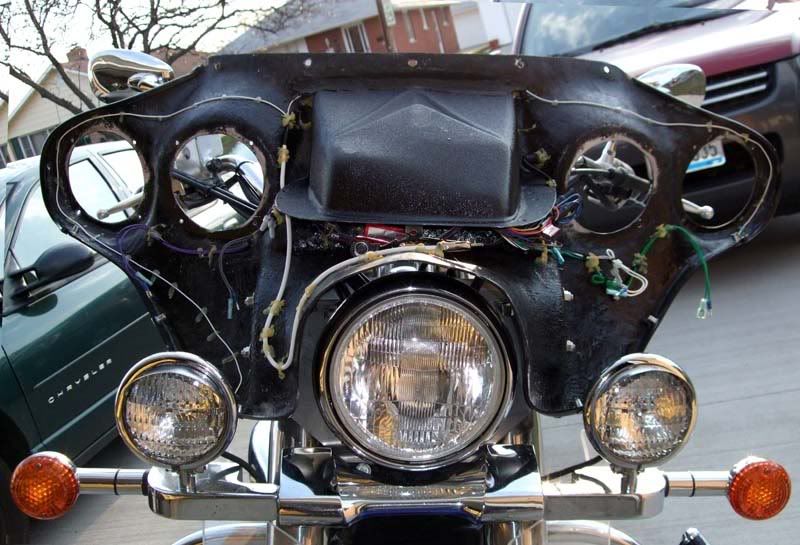 Outer fairing shell removed, with the old paint and pinstripes
The new Champion Patriot Sport hard bags, ordered in primer.