Waiting for the inevitable and it finally happened. Bulb burned out on my factory light bar. Cruising through the forum led me to the 4411's or 4416's as viable replacements. Cheap, plentiful and reliable. Picked up a couple of 4411's from a friends auto parts store and started at it but didn't really like the look of them on the front of the C50. He recommended a Wagner 7400. Much clearer lens to match the headlight, 35 watts, same size, not DOT certified. He normally sells them as pool lights. Very little info on the net about them but one place claimed 60,000 candle power. Nothing ventured, nothing gained.
Installed on the weekend and wow are they a major improvement over the stocks. Might have to adjust them down a little though and we'll have to see about the long term results.
Cheers.
Parts including 2 Wagner 7400 lamps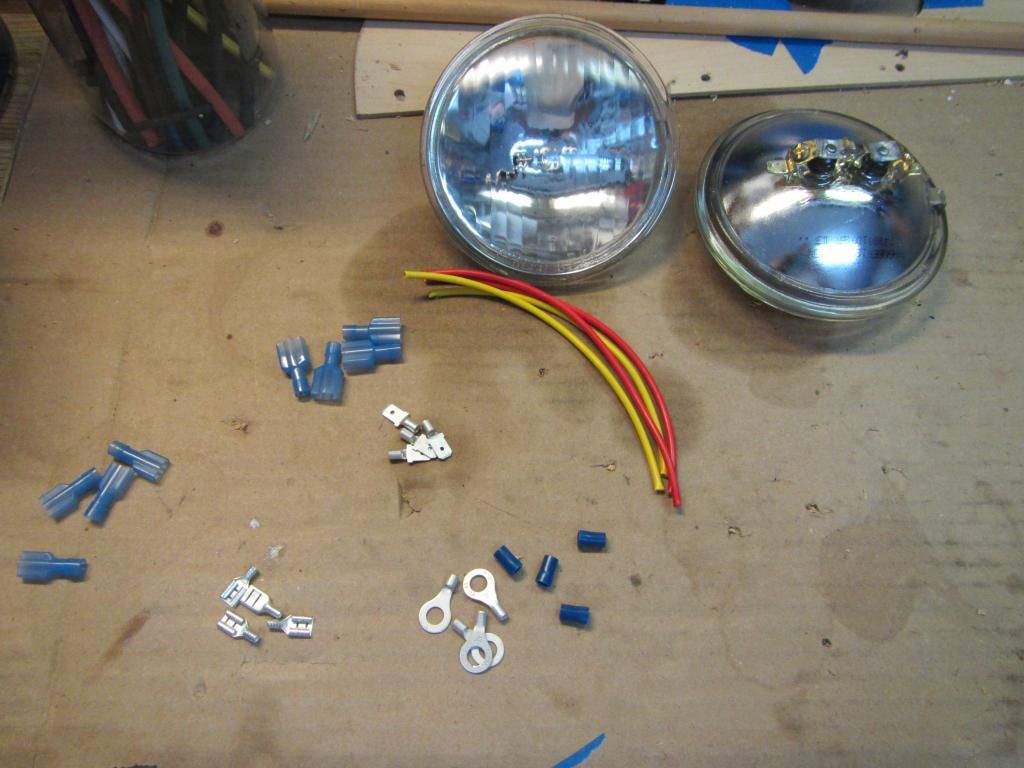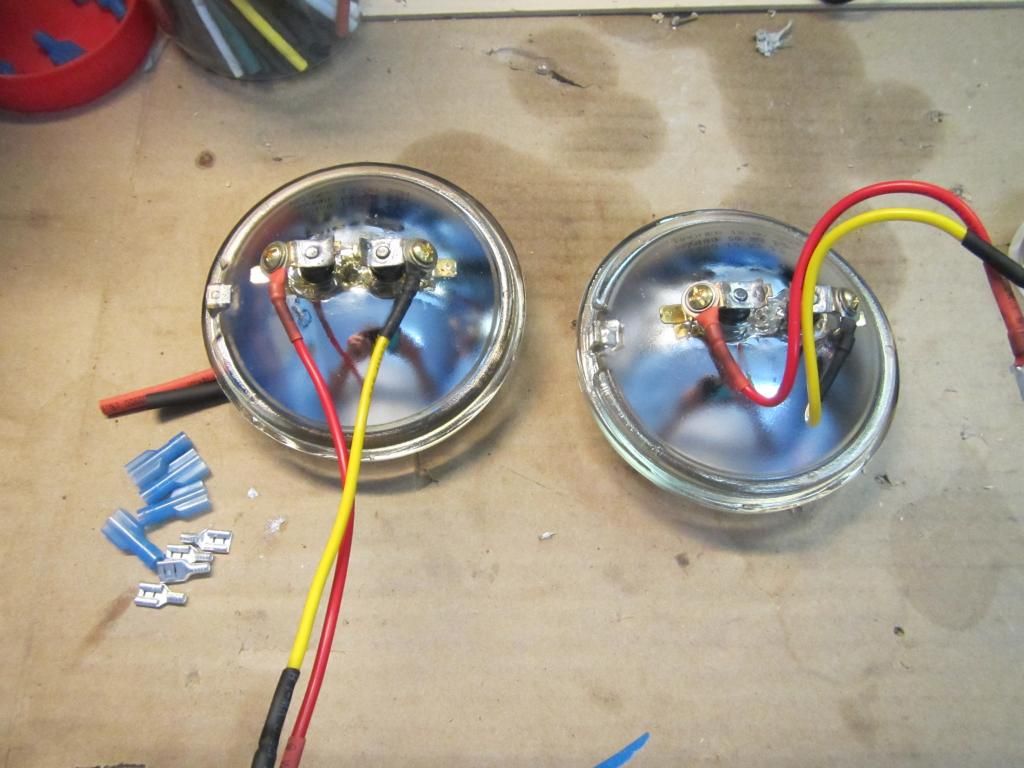 The good old light bucket with the dangling ground.
Shrink wrapped the ground and soldered terminals onto the wires. Left enough wire on the original lamp holders to turn back to stock if required.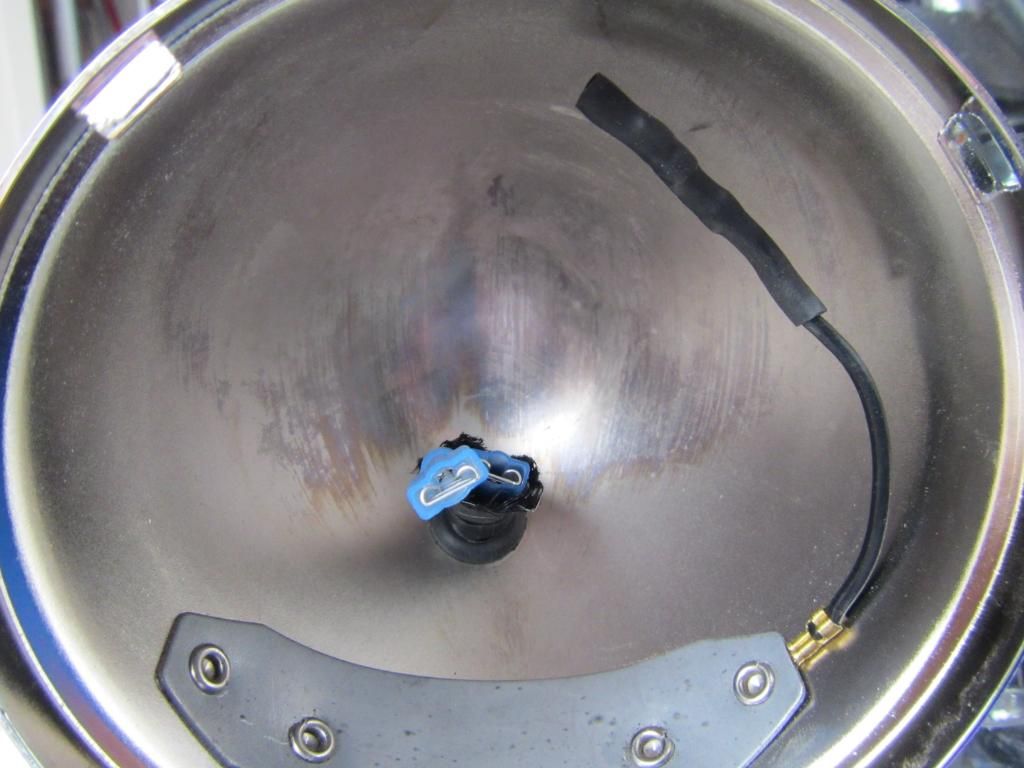 Lamp fastens like so
All buttoned up
Bright enough to scorch a cat at 50 paces (kidding, no animals were injured during this excercise)
.