Discussion Starter
·
#1
·
a couple months ago i had an '03 LC 1500 i was selling or trading for an 800. i sold the '03 and another LC came up for sale here in kansas city and i bought it. thing is, i'm 64 and getting to the point where the LC 1500 is just too much for me to handle. since this one was close, decided i'd try it again, but it's just not the bike for me. before the LC's, i had a great '05 800 that i sold to a member here.
i'd be interested in trading back for another 800 if anybody is looking to move up to a bigger bike.
this is a '98 with 30k miles, but looks brand new. since i've had it, i've taken it all apart and cleaned everything, installed new rear tire, changed all fluids and filters, installed new brakes, added more accessories, which includes a mustang seat with both backrests, floorboards(driver and passenger), cruise lock, lowered 1", windshield w/lowers, intruder bags, cobra exhaust, and much more. this bike is ready for summer fun, needs nothing!
bike has custom paint...black with dark purple tribal flames.
would trade for a nice 800 with equal accessories. i'm at my ladyfriends house tonight, but will post pics tomorrow evening, or email me and i can send pics from here.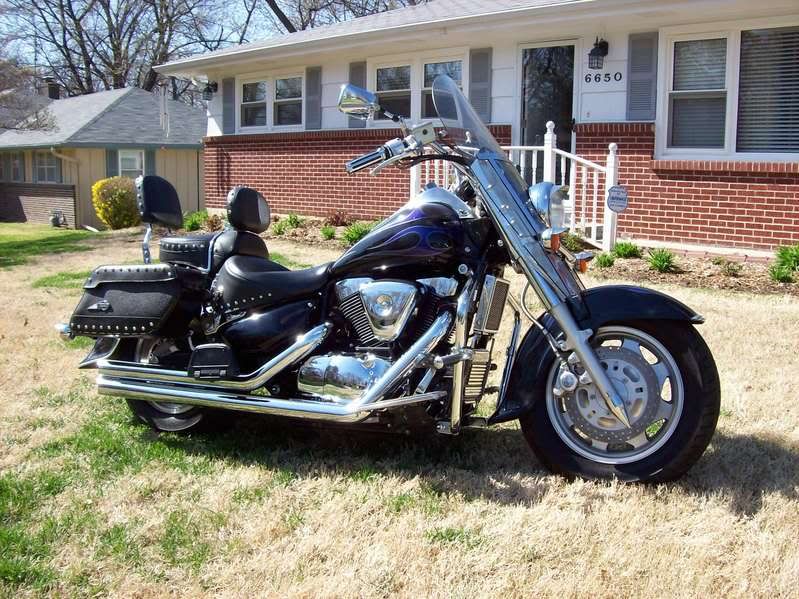 thanks, bud