After all the reading on this forum about the virtues of lowers and getting tired of my glasses and helmet rattling around on my head at speed, I decided it was time to do something about it. Being one who likes to make things (and being too frugal to pay full price) I thought I'd give making a set a go. Much thanks to the members of this forum for the ideas and especially kcroz for the info.
Picked up some 1/8" lexan cheap from a glass supplier and some aluminium bar (1" flat and angle) and went to town. Mounted it directly to the windscreen mount bolts and have no problems with vibration or flexing. All and all I have about $50.00 into them with most of the cost being split between the stainless fasteners from Lowes and the aluminium.
A little picture heavy but I'm quite pleased with the results and the significant reduction in the buffeting.
Cheers.
-1/8 lexan i picked up cheap as a scrap from a local glass supplier. It started as a 32X5.25" piece.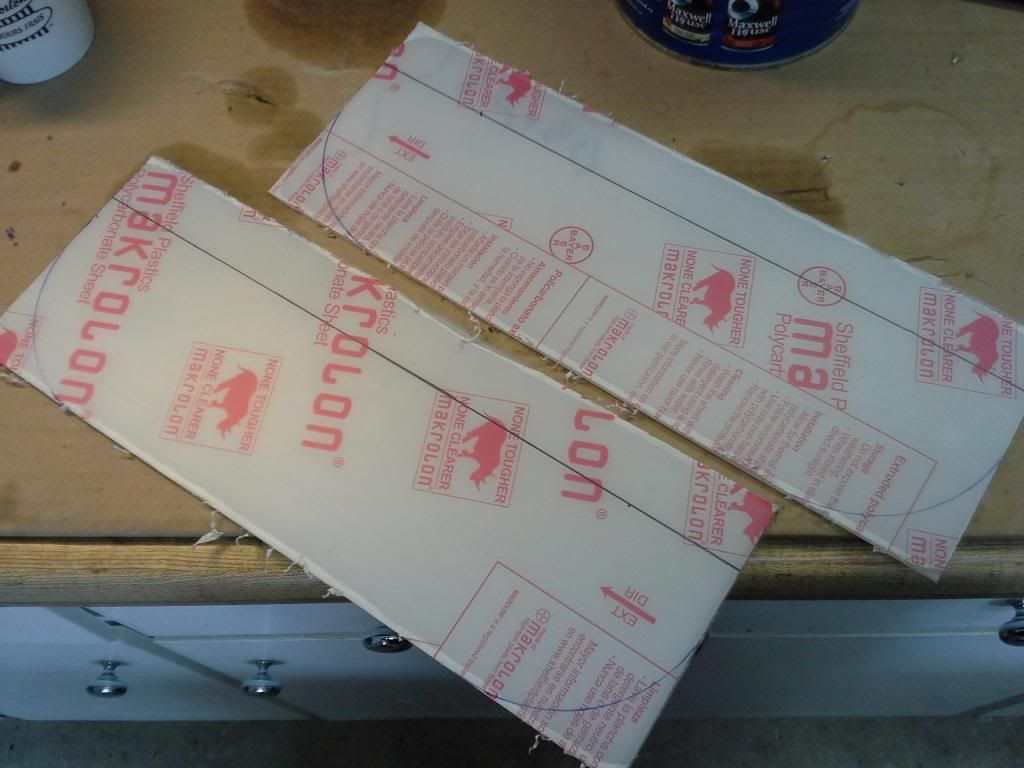 -I figured 4.25" width would line up nicely with the windscreen and mapped the radius using a margarine container (high tech eh?).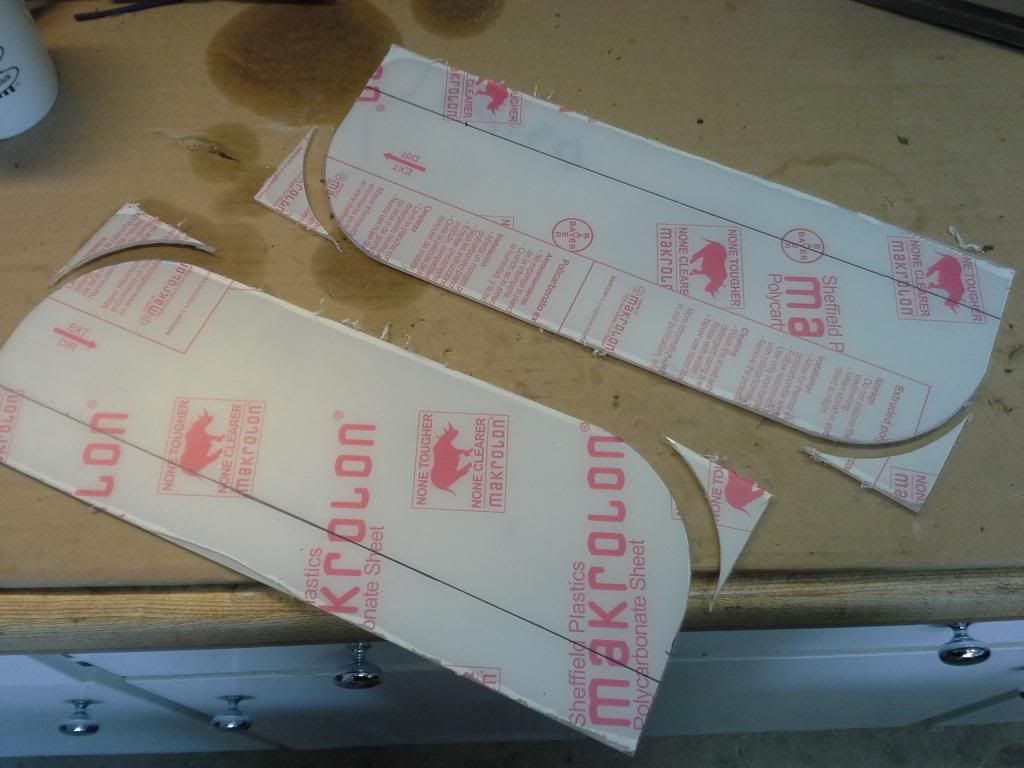 -Each piece is 16" since that is what I had left when I cut the initial piece in half.
-Had a scrap piece of 1/8 hardboard that I cut to the same shape as the lexan. Used this for fitting and drilling before I went any farther with the lexan.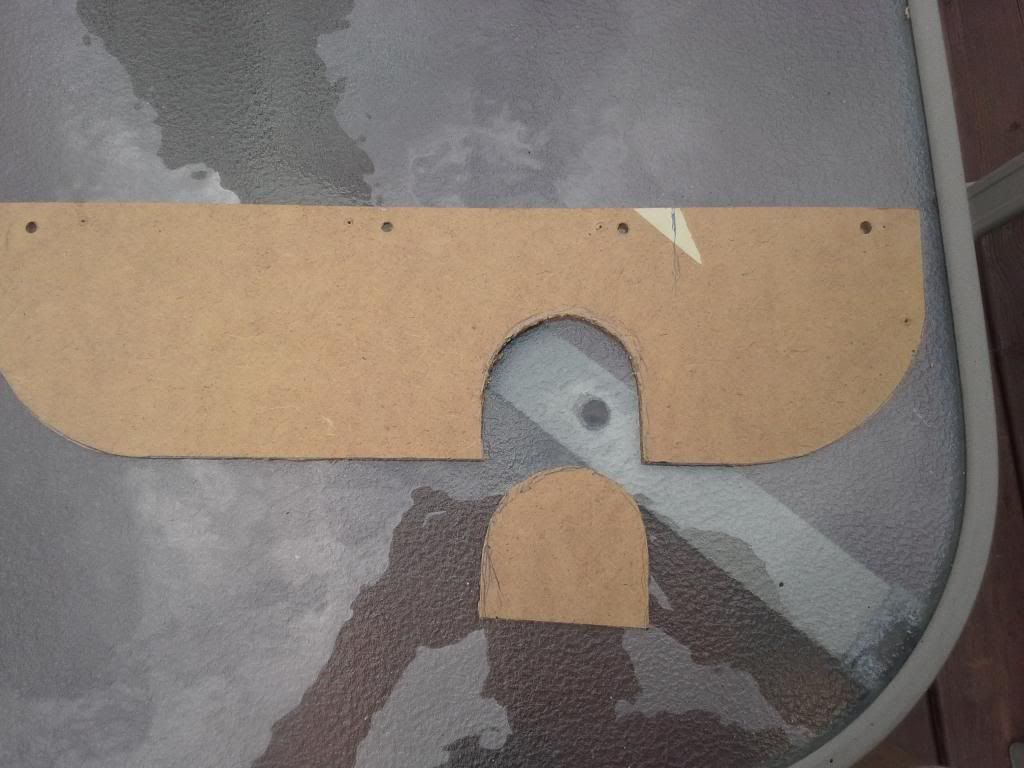 -Used masking tape around the hole and cut as necessary to finish the template before transferring to the lexan (thanks kcroz).
-1" aluminium flat and angle bar. 16" flat to clamp lexan to the angle, 17" angle to attach to the bracket that fastens to the windscreen mount.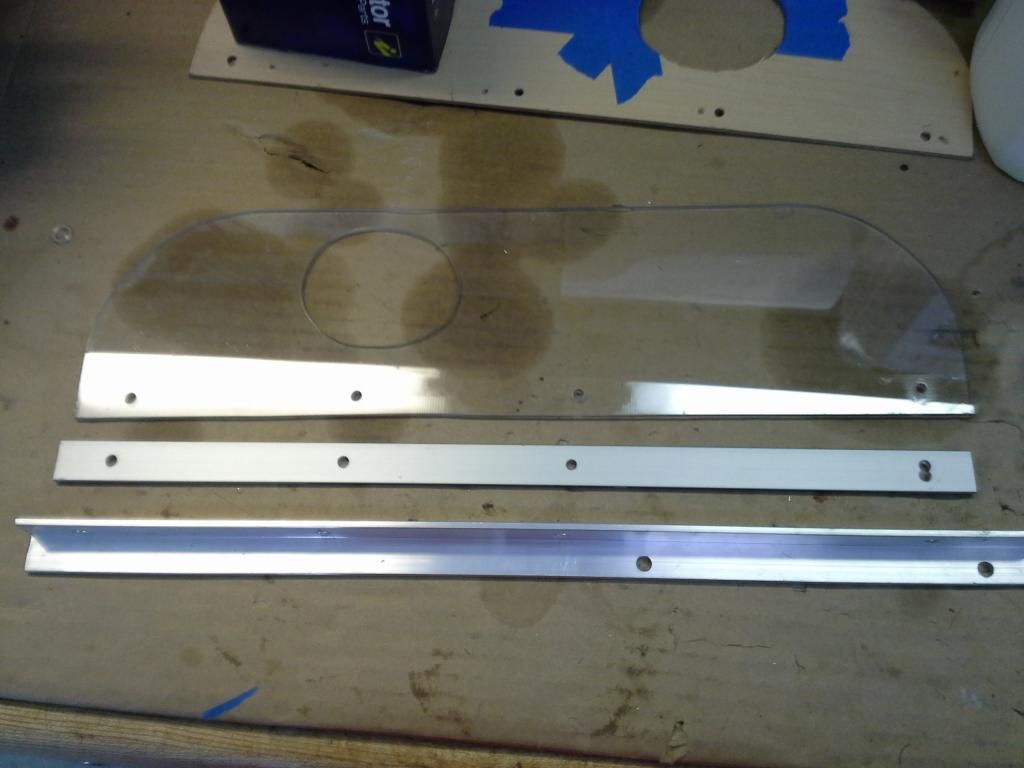 -Clamping the lexan between the aluminium pieces provide a suprising mount of structural rigidity.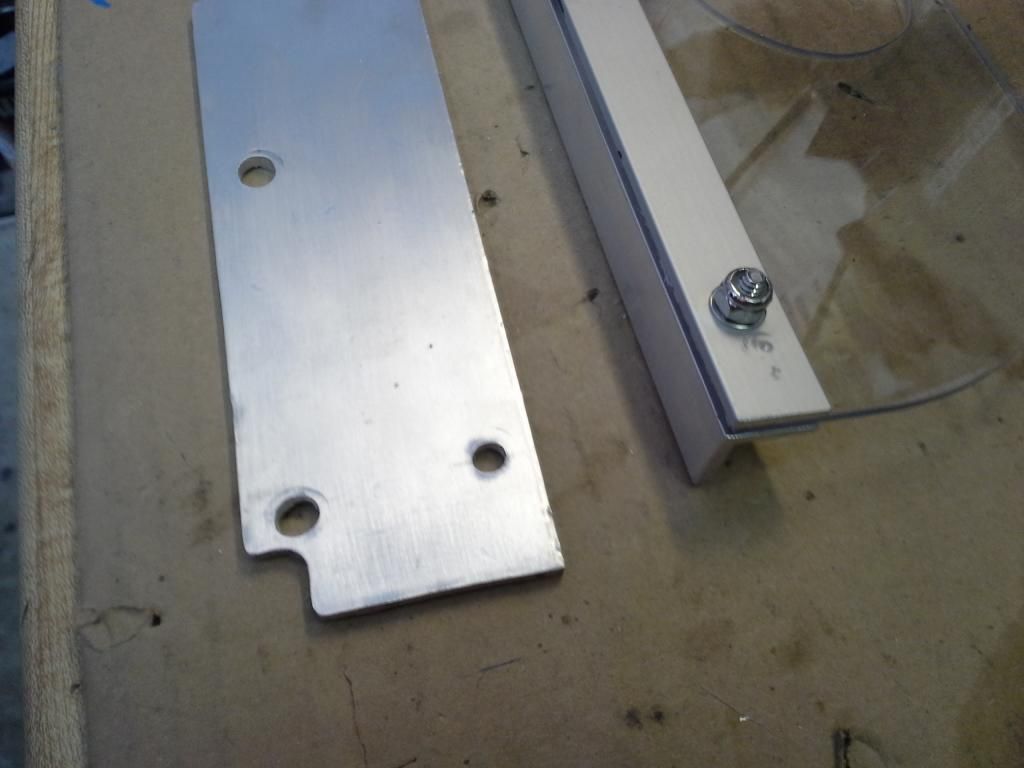 -2.25X7.5 flat aluminium (cut from a piece of old diamond plate I had laying around) provided the bracket used to mound the assembly to the windshield mounts. The holes to mount on the windscreen are drilled 5.5" apart for my application. Not sure if I have a factory windscreen since I'm the second owner.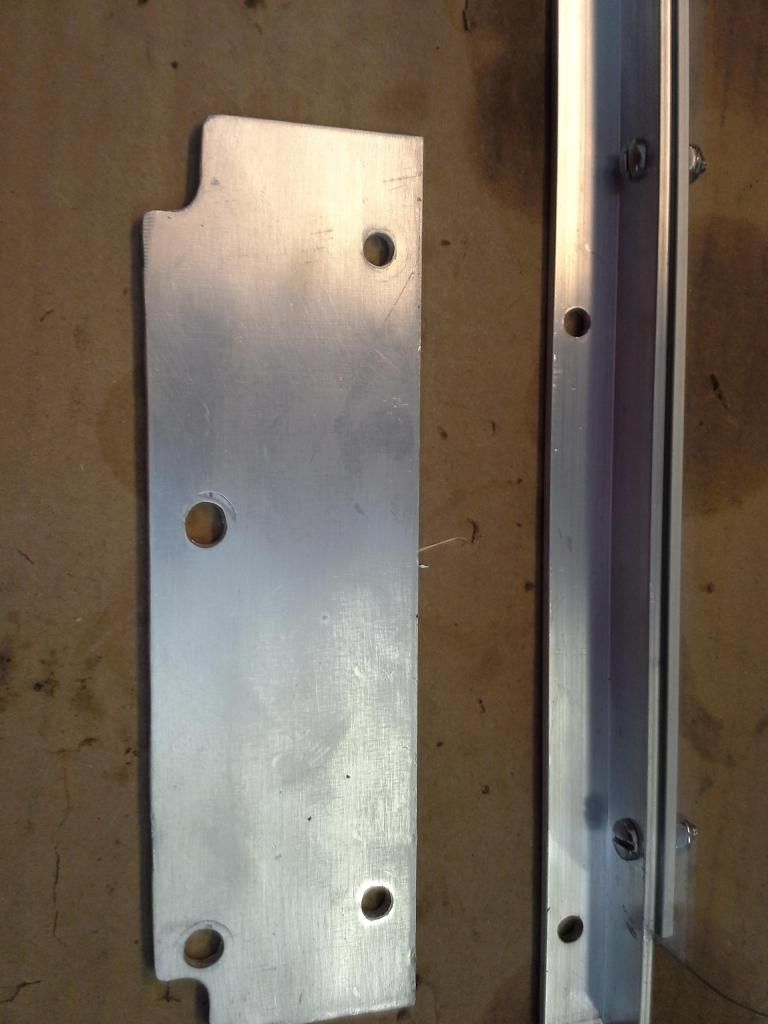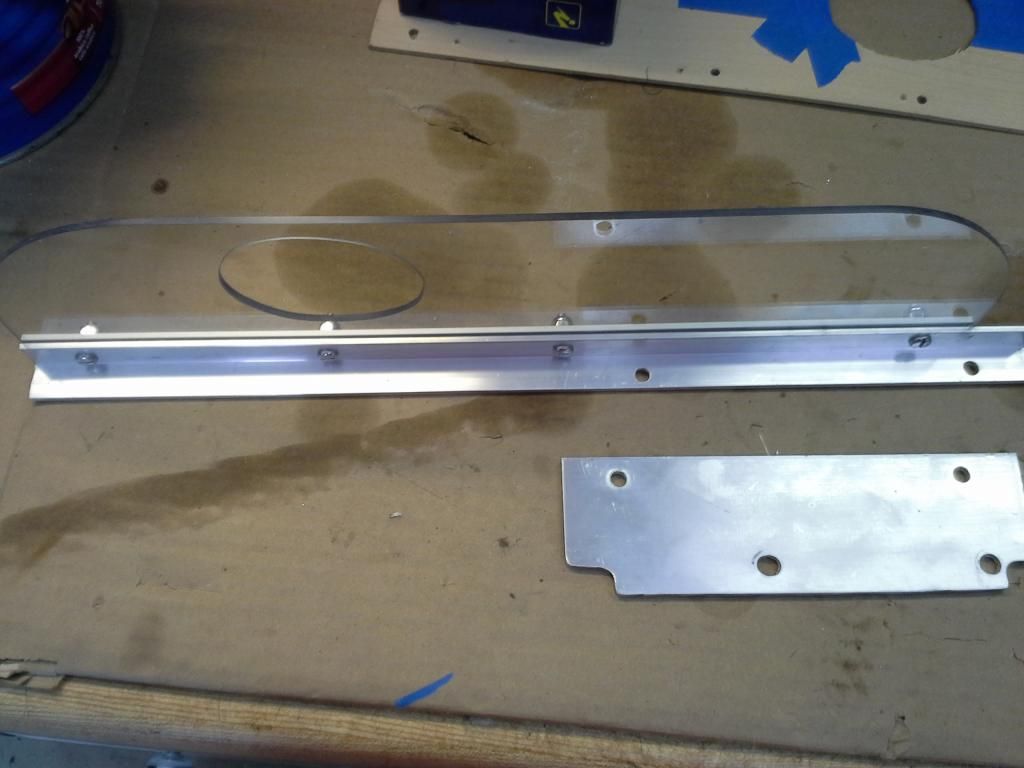 -Replaced the bolts with longer ones so I could mount the bracked from the inside. It's tight but I was able to make it work. The top of the bracket does come close to the tank at full lock (3/8") but I figure that if the steering is forces past full lock, I have other things to worry about
.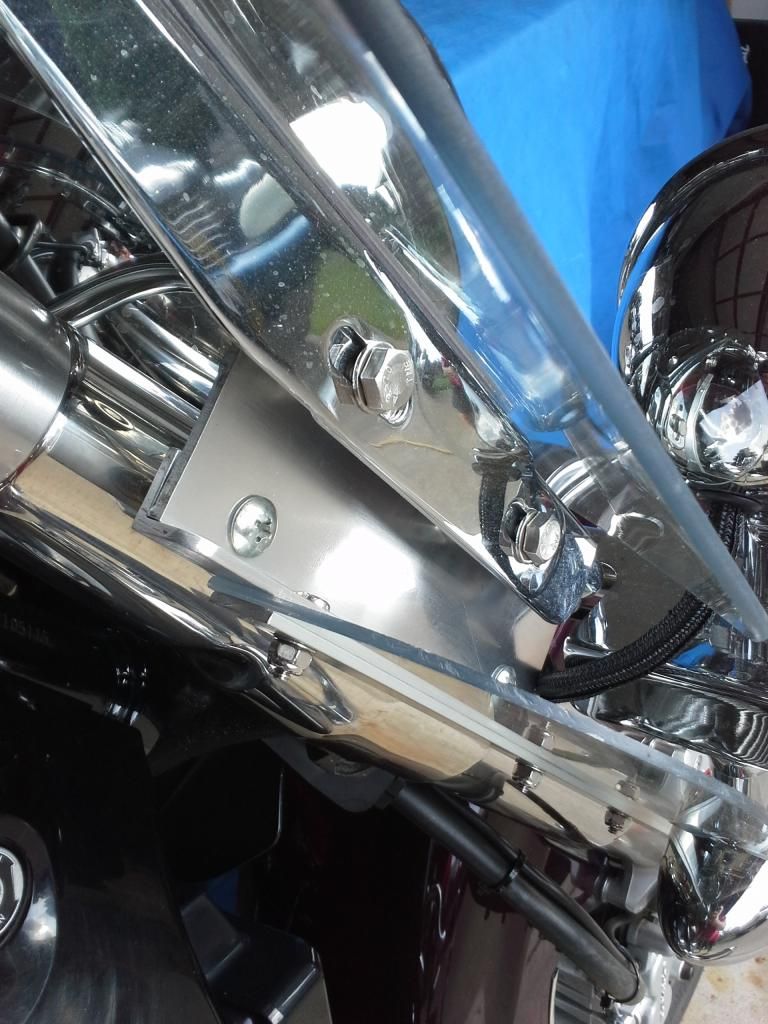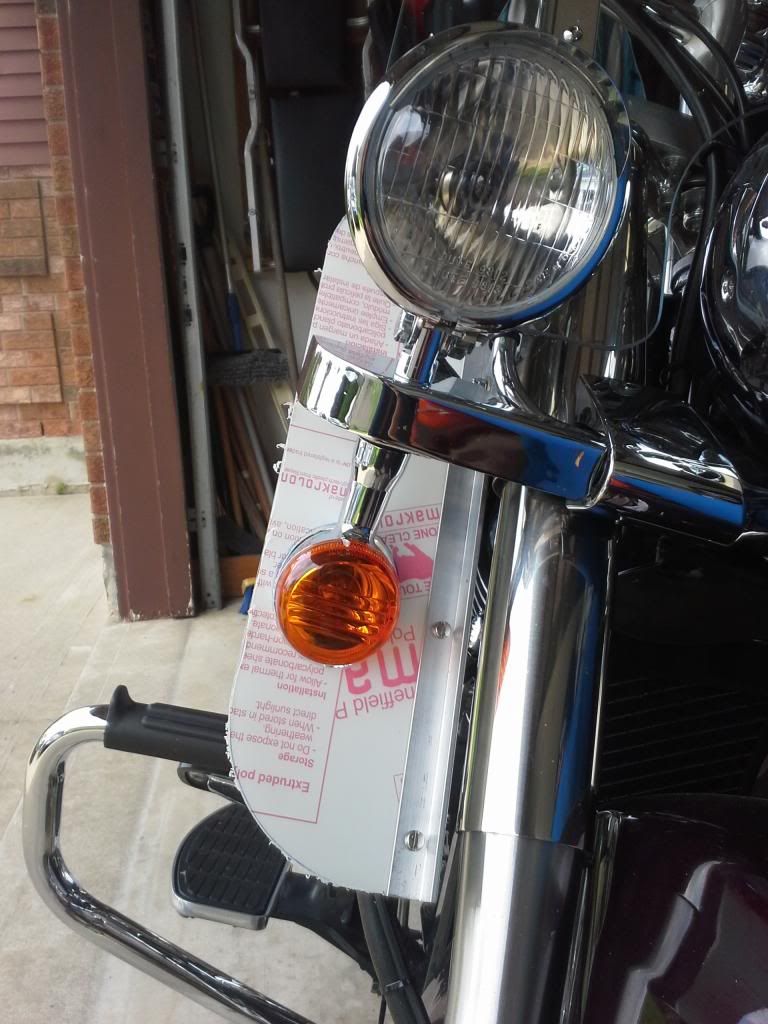 -Edges were smoothed out with a file followed by a foam sanding block.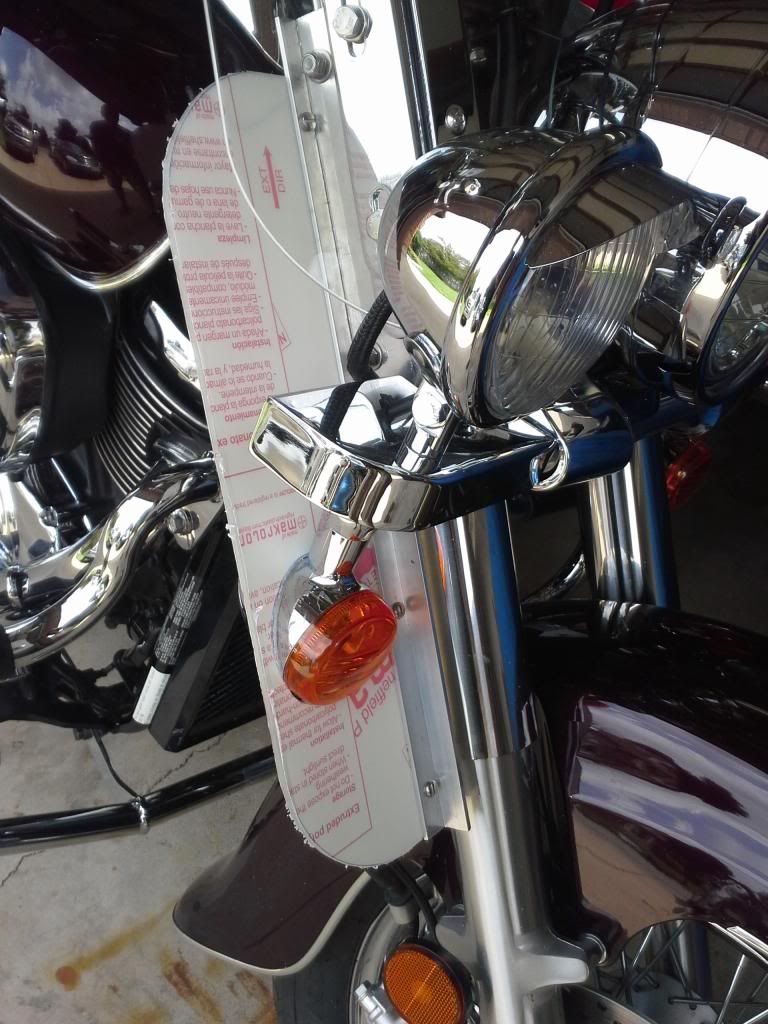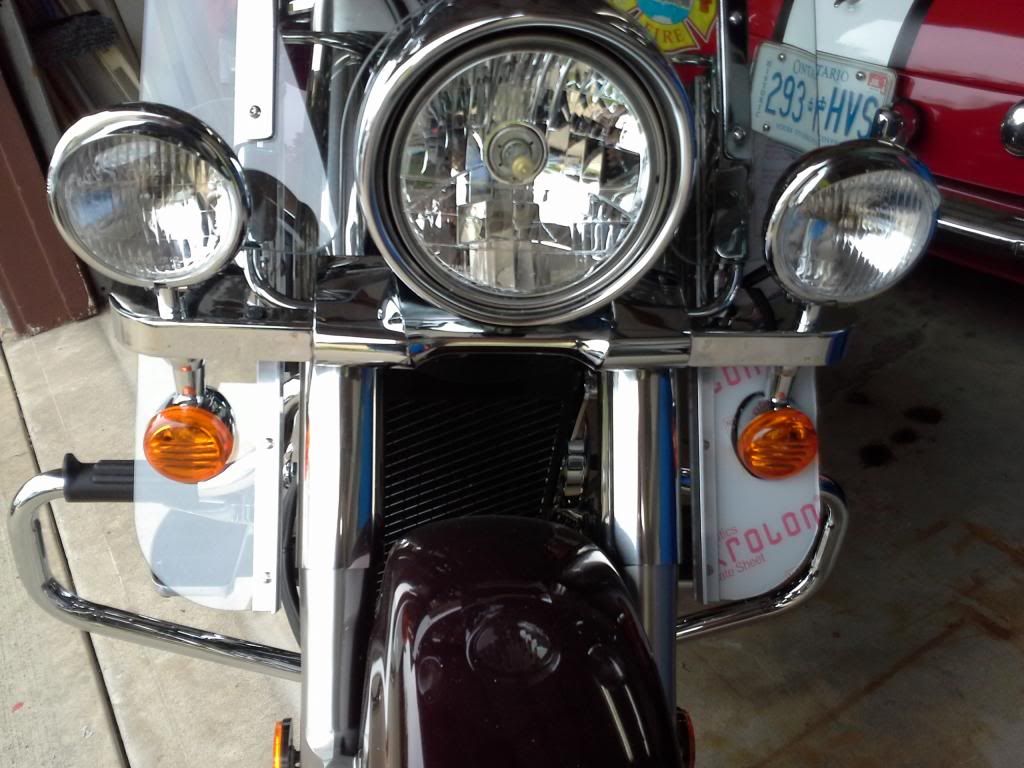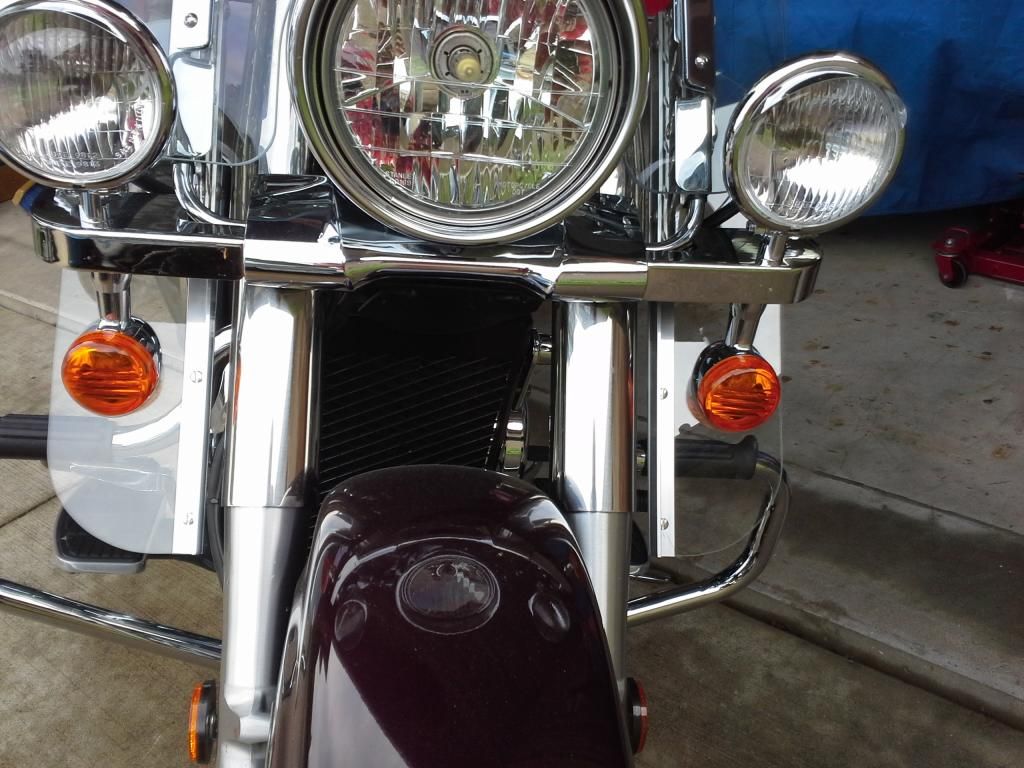 -Took a while because I worked on it in bits and pieces when I was able to find the time but I'm really happy with the results.