Discussion Starter
•
#1
•
Hey All!
Registered a while back while I was searching for information on a Volusia, and ended up buying a black M50 not long after. After riding for two summers on a basically stock bike, I wanted to personalize it a little bit and decided I could share my progress here and help out where I can... all the while hopefully learning a few things!
The bike, 2005 M50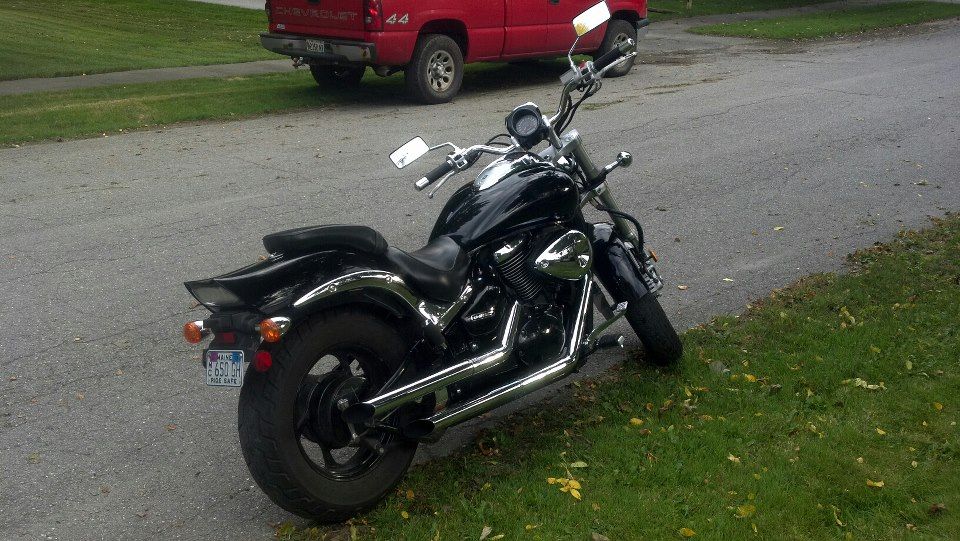 Purchased it like this, with the Cobra pipes already installed. It also had a backrest that was removed soon after purchase (Not in this picture.)
Slapped a quick decal on the tank :wayhappy:
This fall, I started gathering and fabricating parts. This winter's makeover includes:
-Custom made side mount plate bracket and plate light mount
-Custom rear filler plate with flush mount LED blinkers under rear tail light
-Black wrapped Cobra pipes
-Blue LED strips under tank
-Removed rear seat, reflectors, anything I deemed non essential to smooth the lines of the bike.
On order and to be installed within the next couple weeks:
-John's Kits 2" Lowering Bones
-Black 6" rise Z Handlebars
Still need to order some black mirrors and new grips for the bars.
Here's a quick "During" pic I snapped today after reinstalling the pipes and wiring up the rear end. This shows the new smooth lines of the rear fender without the big rear fender license plate mount, blinkers, and reflectors.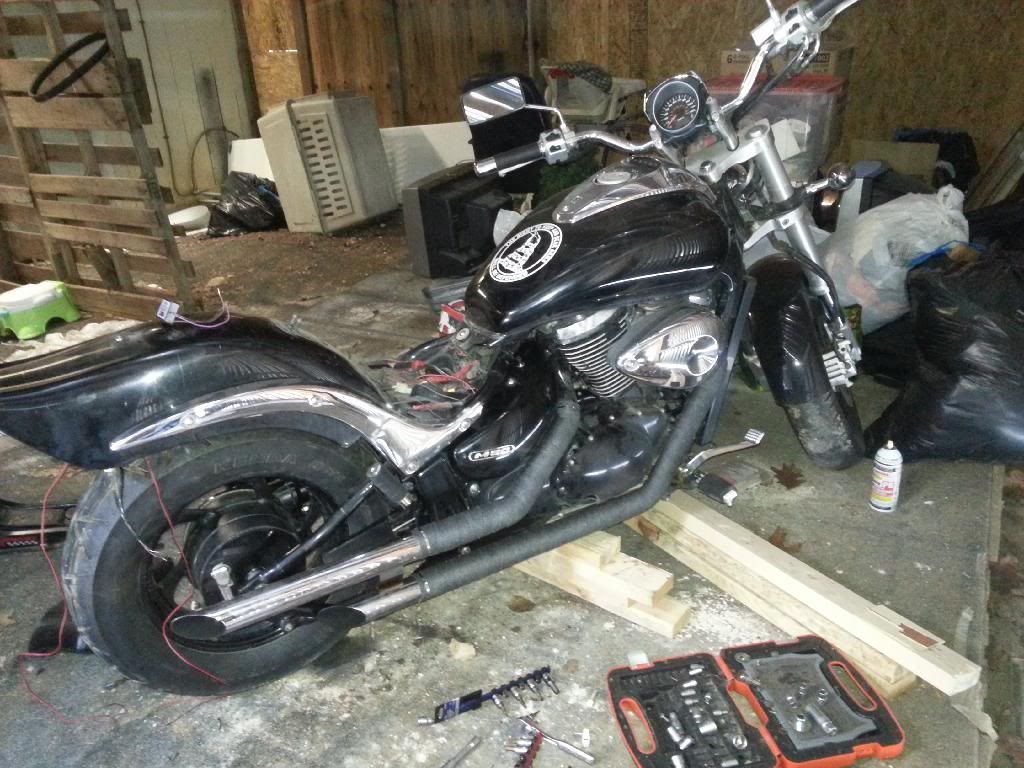 Should have handlebars in this week!
Pumped to find an active message board for motorcycles similar to mine... hope to be a positive influence on the members here!