May 28th - Durham, NC -> Radford, VA
Morning time and I'm feeling every bit of 30 years old! Up early and into Katelin's car to ride to her surprise for me. She asked if I had any guesses since she's dropped a few hints and I asked was it either zip lining or sky diving? She chuckled and said she figured I would guess it.. BUT didn't tell me which it was haha.
On the ride to the place I got a call that my credit card number was stolen and used to try and buy $600 worth of clothing and also some other things here and there.. I wasn't surprised since I had opted to use that card for most all my purchases over the country. Wanted to keep it to my credit card and keep my bank account/debt card. Luckily the clothing company caught it first since the shipping/billing address were different.
With that out of the way we pulled up to the surprise. Zip Lining! Getting the gear sorted and learning the harness
Talk about trust, they let us write the other's name on the helmet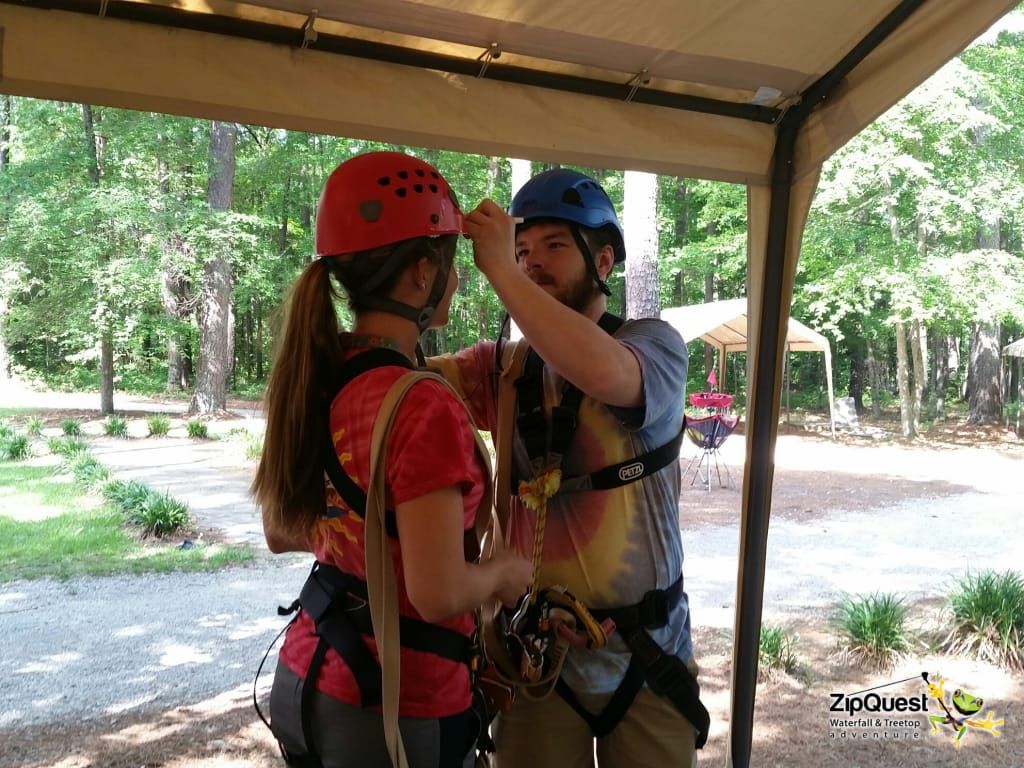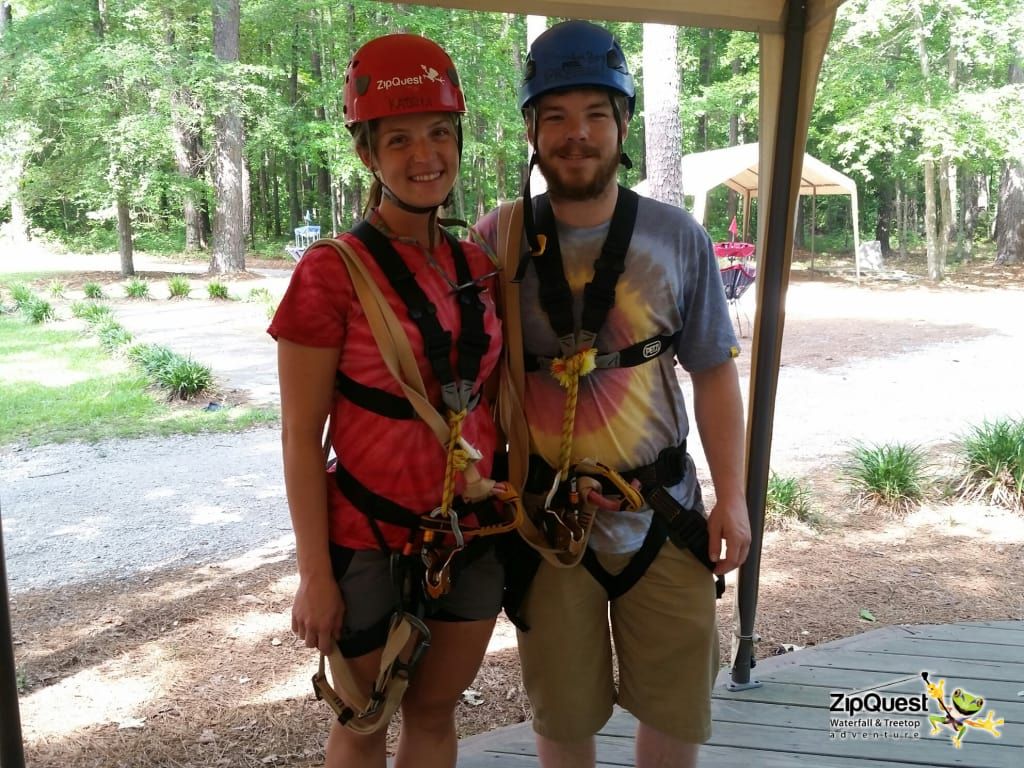 Testing out the rigs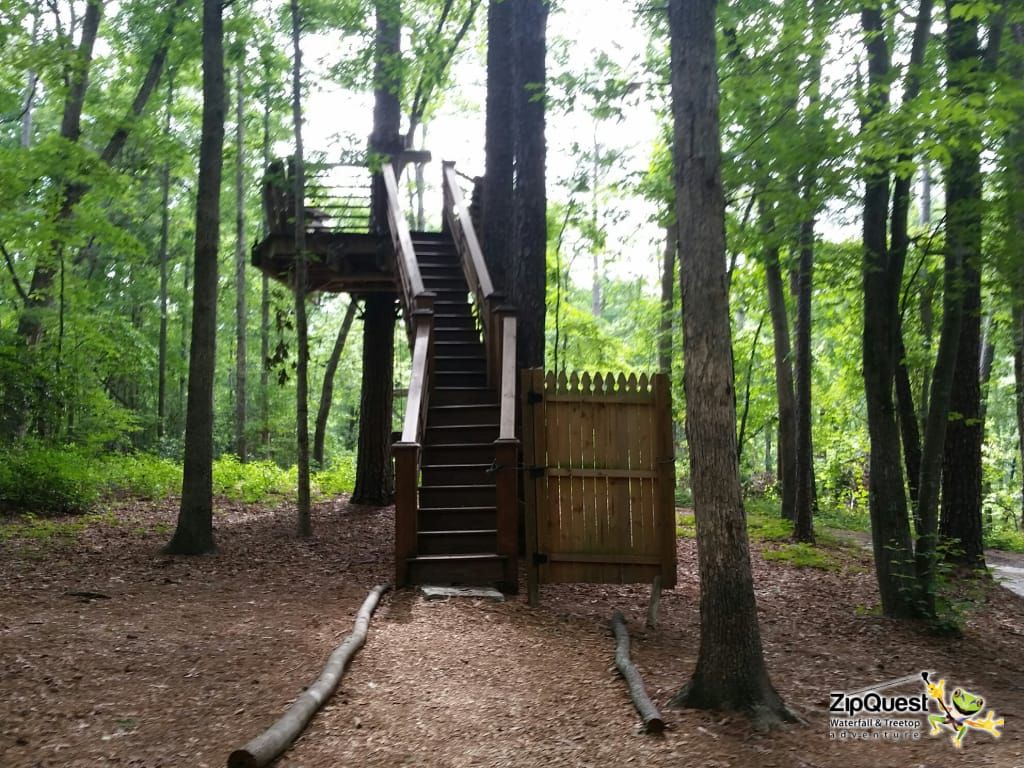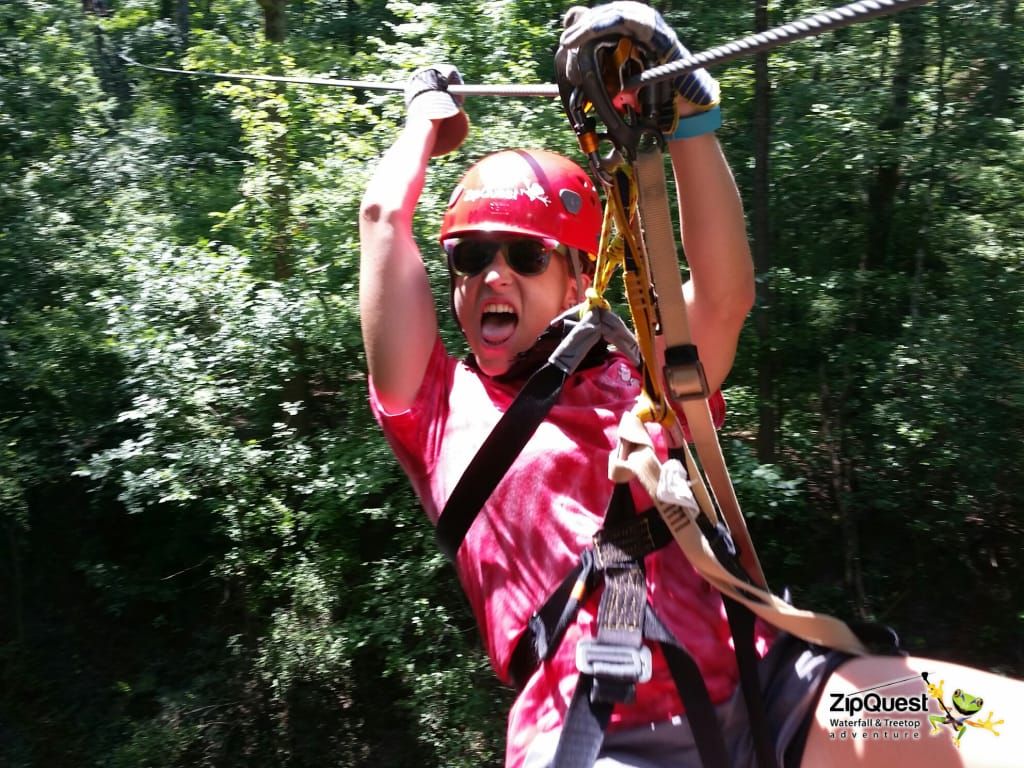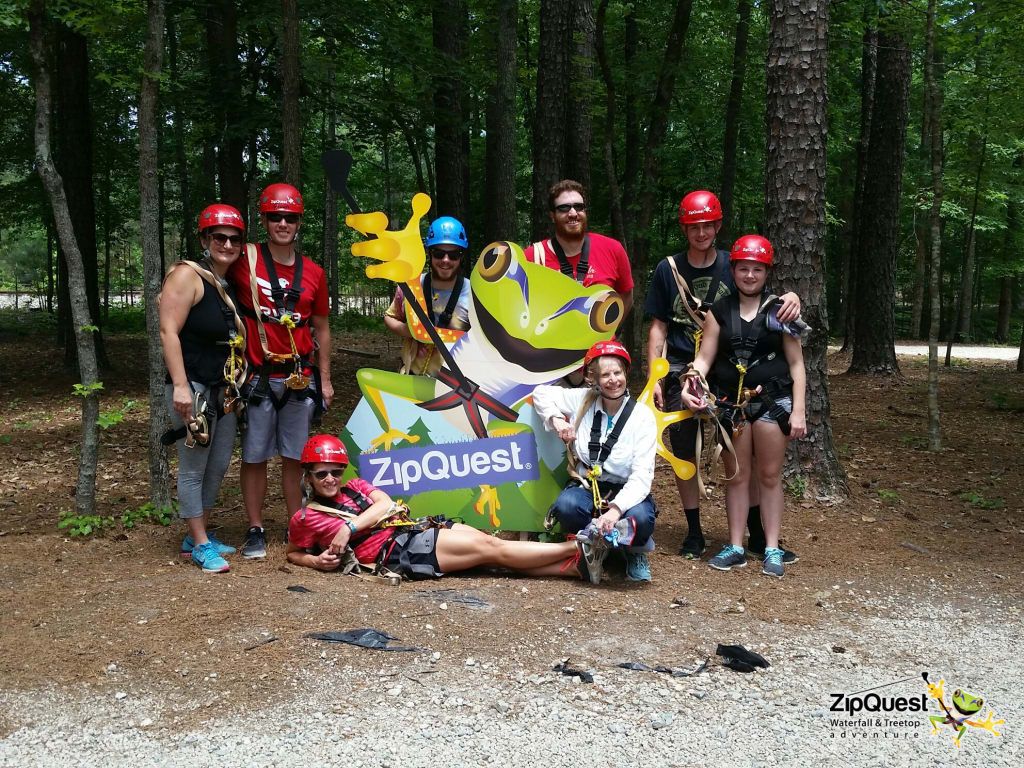 Was my first time zip lining and it was a blast! I'm excited to get to try it again when we go on our cruise in May 2018. Always so appreciative of how good she it to me. She always goes the extra mile to make me smile. I'll give her my everything to return it back 10 fold or as best I can.
Made it back to her place to a perfect birthday cake then off to get her favorite small style ice cream shop.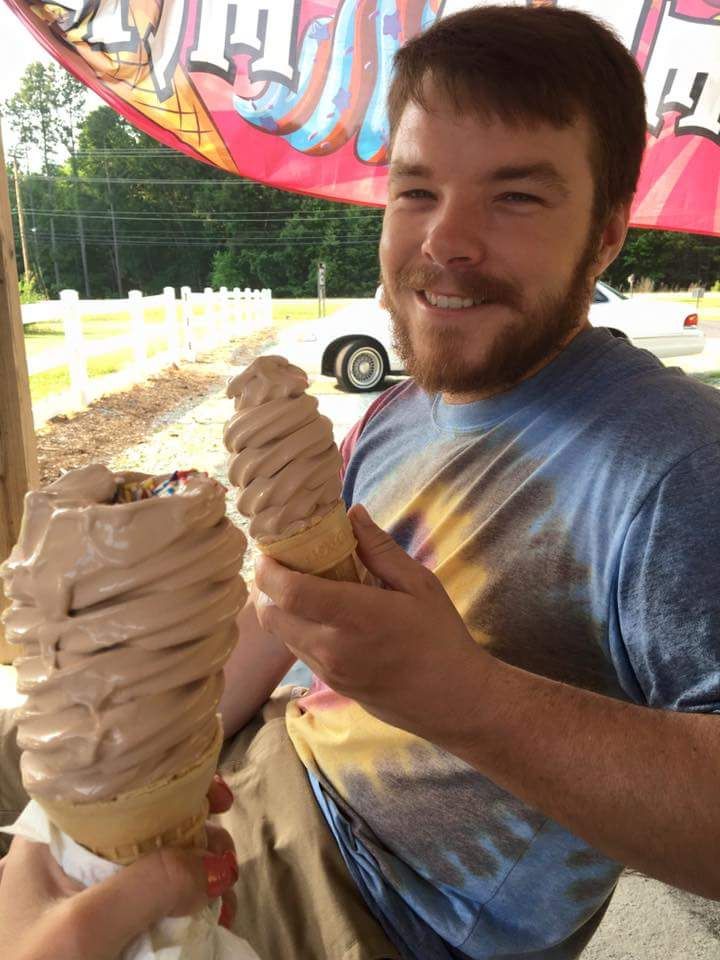 As much as I didn't want to leave, I started gearing up to head home. My birthday is the 28th and my dad's is the 29th so I needed to get home to celebrate. On the ride home I stopped for photos at the spot I broke down on my old GS500 years ago.
Got home to get one little peep of the sunset I watching dropped down around me
My welcome home party! Great friends, good pizza, and home sweet home. A few shots down so photos are a little blurry, but the memory is clean and crisp!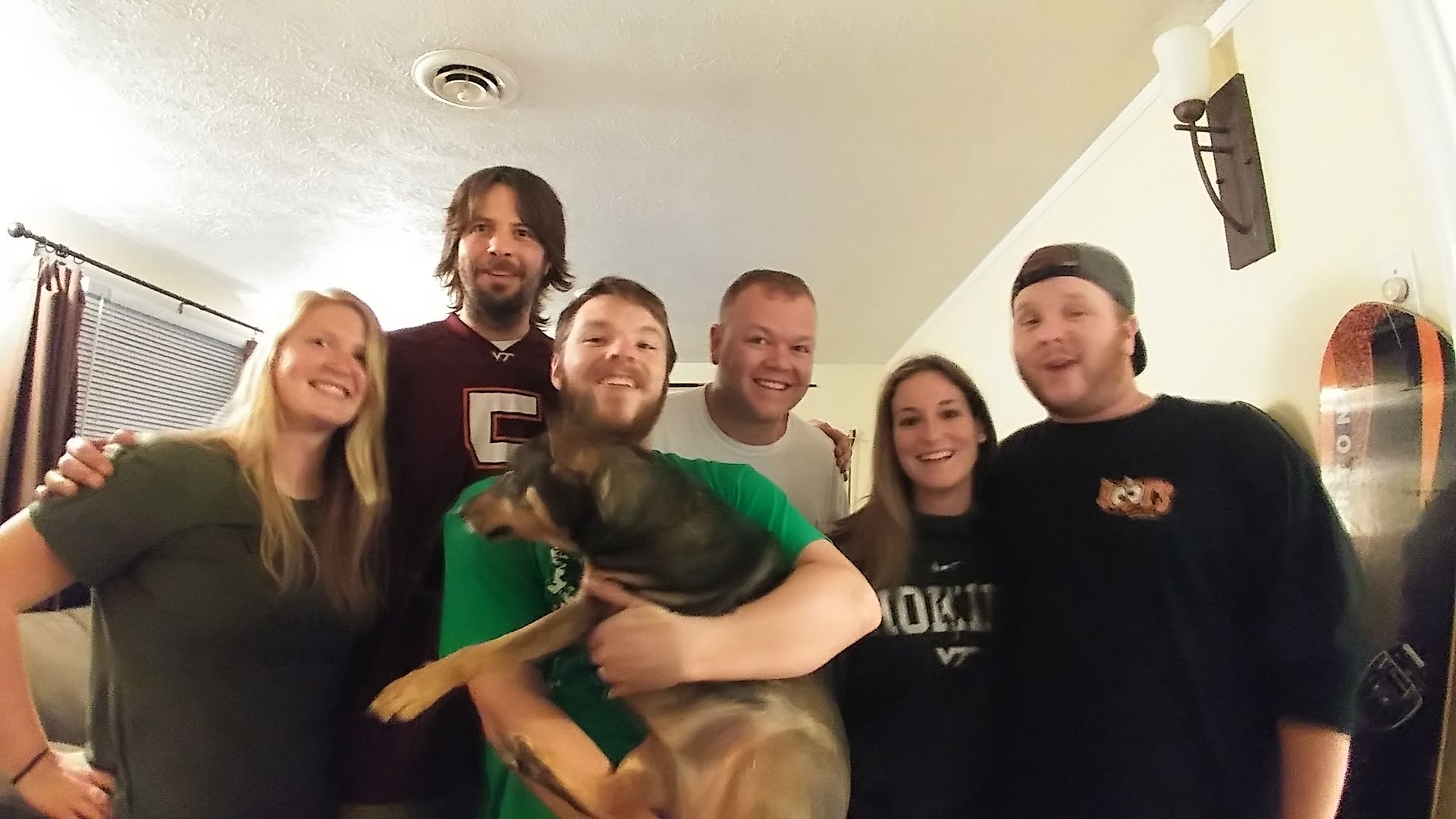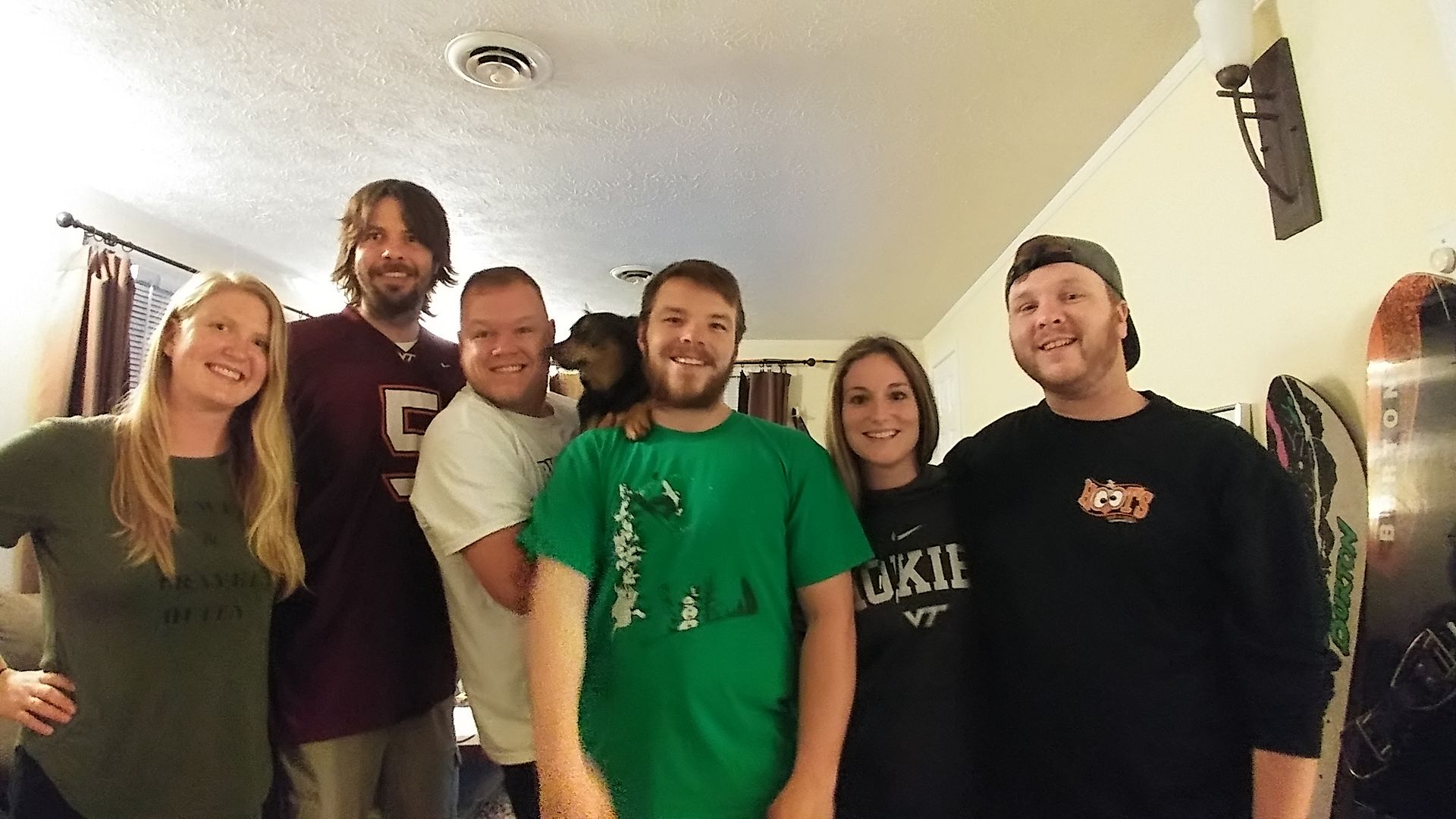 What a great ride it has been. It has come so much more full circle than I could have hoped for. I was able to raise over $1,000 to donate to my church family back home. This ride has taught me how much I can do with what I've been blessed with. Taught me if you put the time, research and effort into a crazy idea you can make it reality. Just never give up, take each fight as it comes and knock it down and move to the next one.
Til the next adventure, which I think will be a ride that takes me out of state on one of my two stroke motorcycles