Discussion Starter
•
#1
•
OK, this started after the '09 Bayou Classic Rally when rodie1200 (Clayton) ran out of gas. This year at the BCRII he was presented with a 1 gallon gas can to ensure he always had some gas. As luck would have it, his wife rode home with my wife in my truck (it was raining) and I somehow ended up with the gas can. Shortly after, I ran out of gas.
So, here's the deal. I've added Clayton and my names to the side of the gas can. It is to be an ongoing award for those of us who are unlucky (stupid) enough to let our bikes run out of gas. Post you story and the current award holder will mail the gas can to you. Add your VR name to the can and watch for the next idiot......er, unlucky person to post his or her story, then send them the can.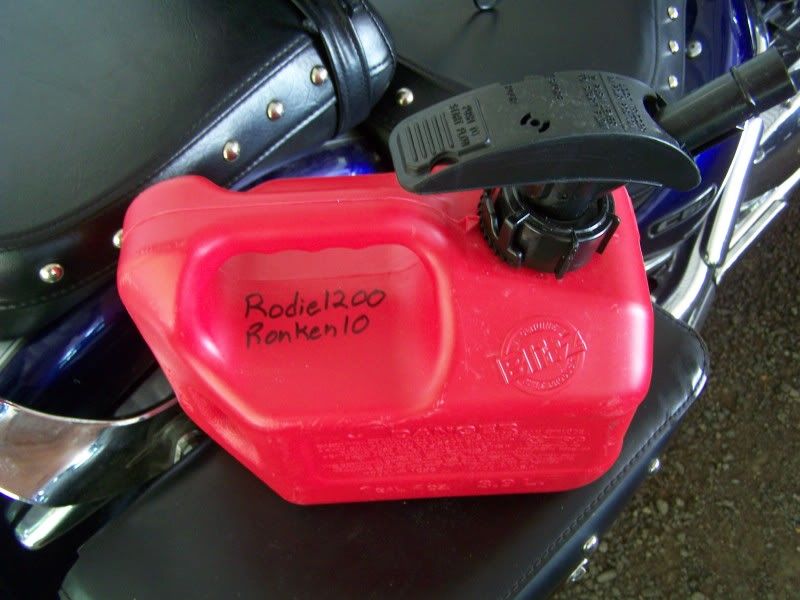 Oh, the can is empty....it's only a symbolic award. You'll still have to walk or flag down help.
this is my story...
Clayton.....hope this makes you feel better. I've joined the out of gas club. It was Eddie's fault..............sort of.
I have a routine when I get home for gas use for April but the week that I met Eddie near Gadsden, I didn't figure in the extra milage and was heading to Montgomery expecting to get to my usual gas stop. Ran out of gas on I 459 at I 20......no gas stations.
Hey, did you know C50's can run on chainsaw gas????
Flagged down some tree trimmers.......