Discussion Starter
·
#1
·
I searched the forum, and got the basic idea from others, but added my own lil twist. One problem with the mod discussed is if you have factory exhaust, the flip version can't be used, but I wanted to, and I'm stubborn! what follows is the method I used...
1) Remove factory foot pegs (frame cover off for clarity)
2) Cut the wire gaurd off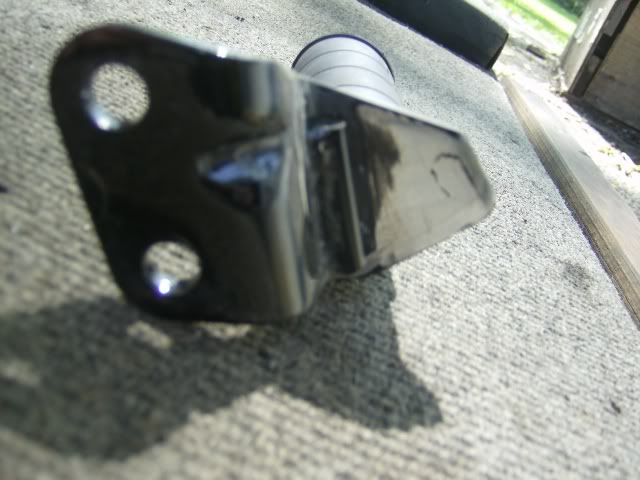 3) Fabricated adapter. I made mine from 1/2" aluminum, though 1/4" plate steel would probably work as well, and is probably easier for most to procure.
4) Peg Bolted to adapter. Remove peg from mount (The "C" Clip and pin) Flip the peg over.
5) Painted and bolted in place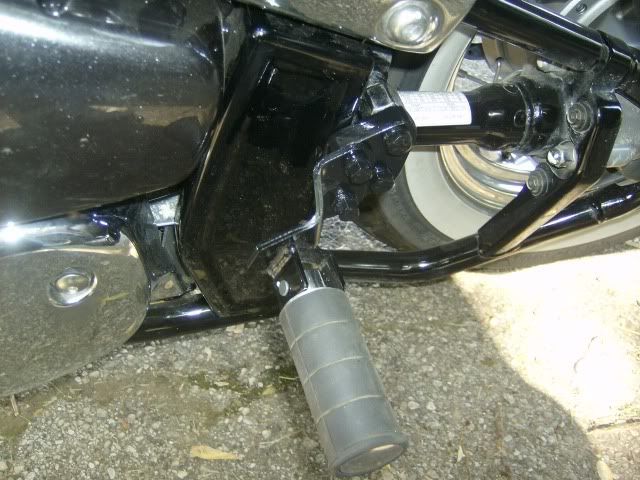 6)Folded up for solo riding, very un-obtrusive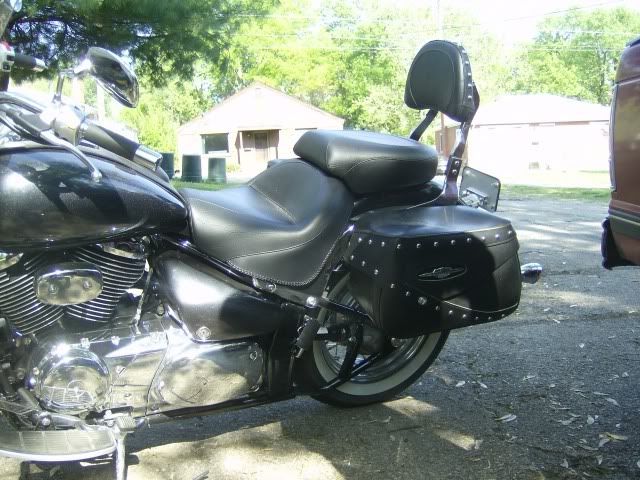 Even clears factory exhaust