Discussion Starter
•
#1
•
I just de-PAIR'd and the instructions I had only listed the C90 as needing the valve connected to keep the FI light off. Well, so does the C50 I discovered after a test ride and then searching the forums!
I was then left scratching my head trying to figure out where to hide the 1lb 2oz behemoth:
okay, so the solenoid can be removed from the bracket thus making it less of a chore to hide but still...
I then wondered if I could replace it with a resistor but my forum search came up empty. I checked it's resistance to be about 20 ohms. That would take a beefy resistor to replace it with. I did a couple of tests and shorted the connector with several resistors I had lying around:
470 ohm 1/2 watt
4.7K 1/2 watt
10K 1/4 watt
They all seem to keep the FI light off, at least at idle.
I built my resistor plug using the 4.7K ohm 1/2 watt: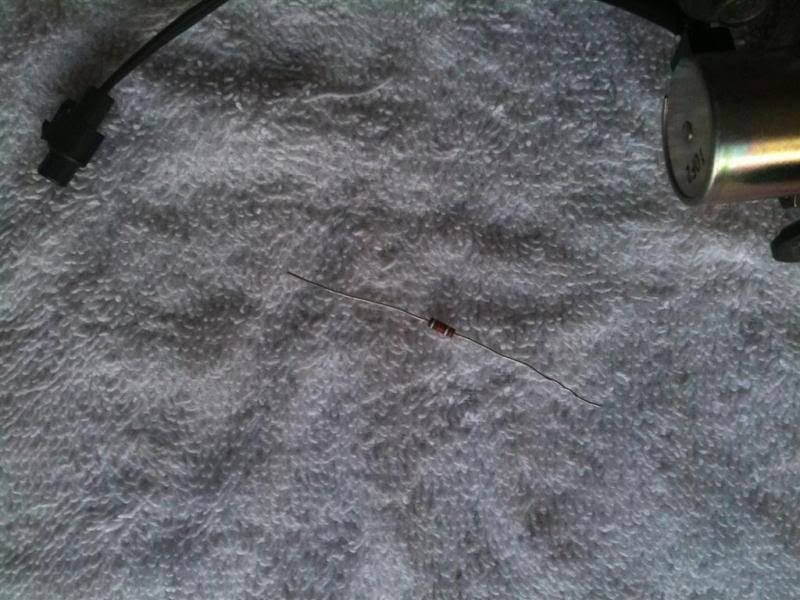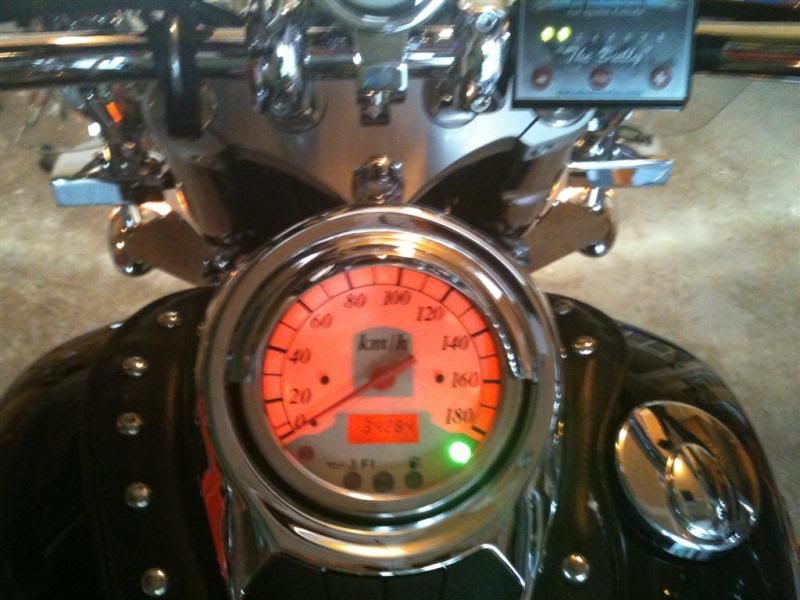 [/img]
I will update after a proper ride test...
Update: 8/31/10 Just finished a weekend trip and no problems with the FI light. The 4.9K resistor appears to work just fine.