Administrator
Join Date: Jan 2005
Location: Sunshine State
Posts: 50,733
Thanks: 3,120
Thanked 1,863 Times in 1,348 Posts
Happy Birthday Moenko
---
Hope it's a Grand Birthday, Bro Moenko!
---
~Each has their reason to ride, their thirst to quench. Still we all share one single desire; to feel alive!~
~Proud member of the CYFHMN? clan~
Super Moderator
Join Date: Jan 2005
Location: The Slate Belt
Posts: 54,373
Thanks: 2,173
Thanked 4,325 Times in 3,320 Posts
Happy birthday Moe!
---
Super Moderator
Join Date: Jun 2005
Location: Gettysburg, Pa
Posts: 4,036
Thanks: 547
Thanked 1,023 Times in 698 Posts
Happy birthday you Big German Ape....Enjoy your day Herr Carsten...Prost!!
---
Live to ride, ride forever! We support our troops! God Bless Them.
Pa/Md/WV ABATE member
2005' C50T (sold)
2004' FLHTI/HD Electra Glide w/huge chrome wheels.
duglaura
Senior VR Member
Join Date: Nov 2008
Location: Southeast Massachusetts
Posts: 1,327
Thanks: 44
Thanked 324 Times in 230 Posts
Lived to see another year Carsten. Nice JOB! Happy Birthday
---
Keep your rubber on the road and your feet on the pegs and have a good ride.

Peace,
Bigbert

Suzuki vl800 Volusia limited edition 2004 5/2008 - 5/2019
Polaris Indian Chieftain 2017 5/2019 - present
Super Moderator
Join Date: Nov 2012
Location: Kennesaw, GA
Posts: 21,792
Thanks: 1,512
Thanked 1,713 Times in 1,300 Posts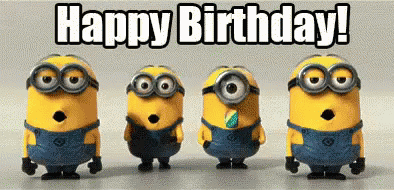 ---
Music, Motorcycles, and Family... Nothing else really matters in life!
2005 Boulevard M50 (DOA)
2006 Boulevard C50 (retired)
2000 BMW R1100RT
2017 KTM Duke 390
Senior VR Member
Join Date: Feb 2014
Location: Kansas
Posts: 3,608
Thanks: 333
Thanked 313 Times in 295 Posts
Happy birthday!
---

Plan for tomorrow and live for today.
Senior VR Member
Join Date: Mar 2012
Location: Indiana
Posts: 18,667
Thanks: 1,579
Thanked 1,550 Times in 1,387 Posts
Happy Birthday my friend, we miss you.
---
I can head East or West, it doesn't matter as long as it's on 2 wheels.