Senior VR Member
Join Date: Jun 2006
Location: Memphis, TN
Posts: 7,830
Thanks: 13
Thanked 137 Times in 99 Posts
Had a broken collarbone one time due to an MVA...What sux about it is that you can't do squat for it. No cast, no resetting it....Just waiting 6-8 weeks or whatever to heal on its own. Heck, rolling over in bed was painful for quite some time. At least, that was my experience with it.
Prayers going out, that's for sure. Damn deer.
---
aka RockyStop, TNsmartass
Chairman and Co-Founder, Stebel CYFHMN Club
'02 Nomad 1500
Bikes I Miss:
'04 Volusia (Black)
'07 C50 (Red/Black)
'04 Volusia (Blue/Gray)
Join Date: Apr 2006
Posts: 920
Thanks: 0
Thanked 0 Times in 0 Posts
Prayer for Kittie and family .
Senior VR Member
Join Date: Jul 2007
Posts: 6,058
Thanks: 0
Thanked 20 Times in 18 Posts
Oh no! That's so sad. Prayers and karma for a complete and speedy recovery.
Everyone be careful!
---
Harbor Community Church:
Be real. Be yourself. Come with questions. Come to worship. There's no test. There's no dress code. We're an imperfect group of people in relationship with Jesus Christ and each other.
The Accidental Evangelical,
Pastor Skid.
Senior VR Member
Join Date: Jul 2007
Location: MA, Ludlow
Posts: 5,663
Thanks: 391
Thanked 131 Times in 77 Posts
Senior VR Member
Join Date: Apr 2008
Location: Studebakerville
Posts: 1,764
Thanks: 7
Thanked 6 Times in 6 Posts
OMG! I am so sad to hear this! I had a great time this weekend due to Kitty & Tony's efforts I have been adding pics to photobucket today and I was cleaning this one up when Tgreene pm'd me about this..
Kitty, I wish you a quick heal and hope to see you again soon- Angus
Administrator
Join Date: Mar 2006
Location: Ludlow, MA
Posts: 16,117
Thanks: 822
Thanked 2,653 Times in 1,555 Posts
Prayers heading her way. Please let us know if there is anything she needs.

~Jay
---
"Life's journey is not to arrive at the grave in a well-preserved body, but rather to skid in sideways, totally worn out, shouting...Holy Crap - What a ride!"

2005 Suzuki C50 - 2003 HD Heritage Softail - 2010 Victory Cross Country
Senior VR Member
Join Date: Mar 2006
Location: PA, Pittsburgh
Posts: 8,316
Thanks: 265
Thanked 152 Times in 131 Posts
Prayers for a speedy recovery.
---
Join VR Members for Trivia at...
http://www.funtrivia.com/private/main.cfm?tid=94188
B.A.D.D.
( Bikers against Dumb Drivers )
2005 red C-50 Totaled
Senior VR Member
Join Date: Feb 2006
Location: AR, Lowell
Posts: 13,402
Thanks: 83
Thanked 155 Times in 104 Posts
Just back from the hospital,got to talk with Kat for about 30min. They had her on some good meds so she was in and out of it. Broke collar bone and 2 ribs.She seemed to be doing good for what happend. She told me she never seen the deer and was slowing down for the riders in front of her were stoping. Said she started putting on her brakes then the backend of the bike started sliding around and went down. After that things got a little blurry and she didn't remember much.
I'll have to say that seeing her there got to me a little-made me a little blurry eyed myself. Kitty-Tony,your in our thoughts and prayers and I don't have the words for how much your friendship means to us.
---
"God created man,Sam Colt made them equal"
Patriot Guard Rider
Senior VR Member
Join Date: May 2006
Location: AR, Springdale
Posts: 543
Thanks: 0
Thanked 0 Times in 0 Posts
This is such terrible news. Cooter and I will visit tomorrow if Kitty is up to it. Prayers going up for Kitty, Tony and family for a speedy and complete recovery.

Kitty, you are always first with a hug and kind words, and I want you to know how much you are loved and appreciated.

Tony if you need anything, please let us know, we are here for you.
---
Gary
'06 Yahama Roadliner 1900 S
Bronze/Black
aka: Papa Cooter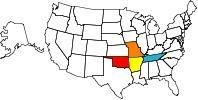 Senior VR Member
Join Date: Aug 2005
Location: AR, Greenwood
Posts: 2,008
Thanks: 0
Thanked 2 Times in 2 Posts
Man I hate to hear this.....good Kharma for recovery sent. JR
---
"I am ready to meet my Maker. Whether my Maker is prepared for the great ordeal of meeting me is another matter." - Winston Churchill