Senior VR Member
Join Date: Jun 2007
Location: WA, Ridgefield
Posts: 2,777
Thanks: 54
Thanked 89 Times in 67 Posts
Sorry to hear of your crash and get well soon.
---
http://photobucket.com/OTG
Proud Army father and PGR of WA Member.
Senior VR Member
Join Date: Aug 2006
Location: Parker, CO
Posts: 719
Thanks: 0
Thanked 1 Time in 1 Post
I have cobra bars on my '07, and have dragged the floorboards many times - but never the cobras.

I did put highway pegs on the cobra's last summer, and found that they will touch ground just before the boards in certain circumstances - wavy pavement mainly, where I'm in the rut so the angle for them to touch is lessened.

Best wishes on healing quickly and completely! I'm up in the air on this one, I suppose given the right conditions the cobras could touch before the boards, but it has to be rare otherwise we'd all be screaming about going down.
---
2007 C50 / DJ Drive (totalled 9/2/09)

Remember, it's not what you ride...It's THAT you ride!
Join Date: Jan 2005
Posts: 636
Thanks: 0
Thanked 0 Times in 0 Posts
YOU'RE NOT GOING TO BE RICH, but after several years and thousands of examinations physically and under oath. Being followed around by spooks and having every aspect of your life made public- you'll probably get $2500. Of course your attorney will get 2/3rd's of it and you'll be left with 1000's of uncovered medical exams.
Hope for a quick recovery.
Senior VR Member
Join Date: Jun 2006
Location: Minneapolis, MN
Posts: 389
Thanks: 5
Thanked 42 Times in 32 Posts
Been riding my C50 for over two years no problems with the Cobra bars, But then again I am not crazy in the corners. As for law suits I hate them because the only people who benifit from them in the end is the lawyers.
Senior VR Member
Join Date: Aug 2007
Location: Western,mass
Posts: 381
Thanks: 0
Thanked 0 Times in 0 Posts
bars
---
The stock Suzuki engine case bars are a total of 19 inches across ... THE COBRAS Are what 31 Inches and I think one comes 37 Inches across or It mite be the MC,bars ( Thats Wide ) ..So you got bars almost as wide as your handle bars that are around 39 inches. Hmmmmmmmmmm
---
Chesh 2004 Volusia Silver & White
Senior VR Member
Join Date: Jan 2006
Location: Al, Remlap
Posts: 1,902
Thanks: 3
Thanked 3 Times in 3 Posts
I have an 06 and the floor boards scrape way before the bars. I have scraped the boards a couple of timesusually when turning hard and going uphill at the same time. I have never scraped the bars. It's a cruiser not a sport bike, sounds as if you ride yours like a sport bike maybe a different type of bike is in order for your riding style.

Healing Karma out ot ya, and good luck if you choose to pursue this in the courts. I am sure in some small print somewhere in the instructions there is a disclaimer about reduced lean angle when installing these.

Too many lawsuits these days, it's always someone elses fault............just saying
---
93 GL1500 Wing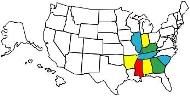 Senior VR Member
Join Date: Jul 2005
Location: So. Dak. Sioux Falls
Posts: 28,859
Thanks: 1,109
Thanked 3,009 Times in 2,187 Posts
Quote:
Originally Posted by DOUG
YOU'RE NOT GOING TO BE RICH, but after several years and thousands of examinations physically and under oath. Being followed around by spooks and having every aspect of your life made public- you'll probably get $2500. Of course your attorney will get 2/3rd's of it and you'll be left with 1000's of uncovered medical exams.
Hope for a quick recovery.
My mother fell down a short set of steps at a national chain fast food place and fractured two vertabre in her back. The restaurant had removed a handrail. I dealt with the insurance adjuster. They paid all her medical bills and a 10 week stay in a convelesance home. When it came time to sign a release I pressed them for compensation. The adjuster said he was able to write a check up to $15,000 no questions asked. Anything above that and they would take their chances in court. I wouldn't admit to anyone you were travling above the speed limit. At the very least youre quilty of contributory negligence. The question would be could you have negotiated that turn successful had the bars not been installed? If so you may have a case that the cobra's contributed to the cause of the accident. They may be willing to offer you a nominal amount to make you go away.
Viper (oh............and wishing you a speedy recovery)
---
When I want to read a really good Harley thread, I just turn to VolusiaRiders.com
Senior VR Member
Join Date: Apr 2005
Location: MA, Marlborough
Posts: 20,380
Thanks: 170
Thanked 166 Times in 118 Posts
I have cobras and have never scraped them. However, others here have reported that they have. I think it is dependent upon the slope of the road surface in the turn. If you were truly only going 5 over then this doesn't seem right to me. If you were going faster, then, you don't have a case.

I must admit I find it hard to believe you were only going 5 over, only because I can't imagine them scraping at such a speed in a turn. If you were then this simply shouldn't have happened... One possible way you could be at fault is if you waited until too late to start your turn so you had to lean the bike over more than if you begun the lean sooner.

You can always contact an attorney and see what they say... That usually doesn't cost anything.

Good luck and I hope you have a speedy and complete recovery.
---
2014 Heritage Softail Classic (FLSTC)
Why sit and steer when you can lean and soar?!
>
Semper Fi
Use of the word parsimonious is anything but!
Senior VR Member
Join Date: Nov 2007
Location: Chicagoland
Posts: 6,843
Thanks: 564
Thanked 596 Times in 341 Posts
I am wondering how you took the curve? Correct would be to start at the far right of your lane, aim for the left side of your lane as you approach the the top of the curve (near the centerline) and roll out back to the right of your lane. This way you'll avoid too much leaning. If you feel you lean too much, roll off the throttle some.

I would take a Safety course, they teach you a lot about maneuvering in different situations.

Hope you heal well and fast, bro!!!
---
Carsten
2004 BMW R1150RT (sold)
2006 Yamaha Stratoliner S (sold)
2006 Kawasaki Nomad 1600 (sold)
2005 Suzuki C50 (sold)
Senior VR Member
Join Date: Mar 2006
Location: North Bend, WA
Posts: 2,344
Thanks: 77
Thanked 291 Times in 206 Posts
Re: my cobra bars caused me to wreck lawsuit?
---
Quote:
Originally Posted by bad dog
i have a 06 with cobra bars. went around a 90 deg corner turning left at around 30mph. started hearing scraping noise from the cobra bars & my front tire lost contact with pavement & the bike went down on the left leg. broke it in 10 places. would everyone that has had this happen to them or know of someone that it happened to please leave info here. i believe that there must be a design flaw. no way should the bars ever be able to hit the ground while your turning. i will be out of commission for 3 months. thanks for your will wishes. i would like to keep any postings here about it happening to others. i would like to talk to a attorney with some of the info i pick up here. everyone be careful out there with the cobra bars. once they start hitting your going down. i posted at general discussion so i could get the most response & everyone else can find out about the design flaw.
I have several bikes and many have mods that lower the bike. On the Weestrom the center stand can hit before anything else, but you have to be way over, further and faster than I venture to go.
I chose the Cobras because they offered superior low speed drop which unfortunately I have done twice now, once in the wet floor of the garage and once camping in the loose gravel. They are wider than the MCs but mine hit way after the floorboards are lifted up and the sacrificial acorn nuts are screaming no more!
There are some threads discussing Cobras and if you search you will find others who in special conditions have touched their bars. I don't think you have much of a chance in a lawsuit, but only your lawyer and the judge know for sure. If you won, then I suspect that other manufactures would stop making bars as well, Linbars follow nearly the same bottom profile. You might google "add on highway bar lawsuits" and see how many have won.
Anyway, I'm keeping my Cobras because they have done just what I purchased them to do and I also have pegs to stretch my legs.
Always sorry to hear someone went down and broke 10 bones. I'd be pissed as well, but with me I'd be pissed at myself for pushing my cruiser bike too far.
---
Mhac nan con, a Wescalero Rider
My path through life - Two roads diverged in a wood, I took the dead end by mistake. Then I got lost, but I had a great time.
ďThose who expect to reap the blessings of freedom, must, like men, undergo the fatigues of Supporting it."
"Moderation in temper is always a virtue; but moderation in principle is always a vice." Thomas Paine