Banned
Join Date: Nov 2003
Location: WI, Green Bay
Posts: 13,763
Thanks: 0
Thanked 3 Times in 3 Posts
the huntsman !!!!! UPDATE 11/10/06 !!!!!
---
This is not good, Dave will need your prayers, thoughts and karma!

I got done working tonight and called home to talk to Linda, she said there was someone at the house that I knew, and he said that Dave went down last night. Dave's next door neighbor Eric came over to tell us about what had happened.

Last night at about 11:00pm Dave was on his bike going down the highway with a couple friends in cars behind him. As he went to take a ramp to go to a different highway, he failed to make the right hand corner and went over the bank of the ramp.

Dave is in ICU with a broken neck, punctured kidney, several broken ribs, broken leg and a very swollen head, Dave was not wearing a helmet. Talking to Eric he said that about the only thing functioning on Dave right now is his left hand, they feel he can hear people talking but is not able to respond.


I'll start.

Dave, I really don't know what to say, when I spoke to Eric my heart hit the floor. Know for sure that Linda and I will be thinking of you and your family and praying for you often. We wish you the best and most complete recovery. We'll stop by in a day or two to see you and see if there's anything we can do to help. God speed my friend.

Wade & Linda


10/6/06 UPDATE

I just spoke to Dave mother. Things are not looking any better. He had no movement on his right side at all, and the only thing on the left that moves is his hand. He went in for an MRI this morning but the results arent back yet. They do feel that if they speak loud enough he can hear them, but not even his eyes move, he's just "staring into space" as his mother told me.

There's really not much else to report at this time, I'll keep in contact with his wife Diane and keep you updated as I hear something new. I do have his address if you'd like to send a card. I'm gonna give his home addy as that way we know the cards will get there.

Dave La Plant
1131 Anchor Dr.
Green Bay, WI 54313
Join Date: Oct 2004
Posts: 2,798
Thanks: 0
Thanked 2 Times in 2 Posts
Dave

I dont know you but you are part of this family. My thoughts and prayers are going out for you and your family through this tough time. Take one day at a time. Get well soon

Ken
Senior VR Member
Join Date: Mar 2005
Location: detroit
Posts: 14,842
Thanks: 12
Thanked 325 Times in 320 Posts
omg
dave my heart just droped
we road and meet together at the tott and spent a great time together on the michigan up trip
you are a awesome guy and i wish you the best in your recovery
i am confident we will ride together at tott2
get better pal!!
---
Senior VR Member
Join Date: Jan 2005
Location: AR, Bentonville
Posts: 27,502
Thanks: 24
Thanked 70 Times in 54 Posts
omg! I have tears streaming down my face right now!!! I don't even know what to say other than Dave, we love you and we're pulling for you. Hang in there damn it! OMG! I just want to head up there right now I'm so upset!
---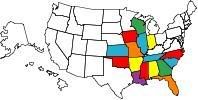 Well Behaved Women Rarely Make History
Senior VR Member
Join Date: Dec 2005
Location: Ontario, Perth
Posts: 2,420
Thanks: 0
Thanked 17 Times in 16 Posts
This is sad news indeed.
I don't know Dave, but I've enjoyed reading his posts.
My thoughts go out to him and his family.
---
Don't sweat the petty stuff!
Don't pet the sweaty stuff!

2009 Burgman 650 Exec - current.
C50T 2006 - 2009.
Senior VR Member
Join Date: Jun 2005
Posts: 1,811
Thanks: 363
Thanked 336 Times in 128 Posts
Get better soon
---
Dave,

I can't express how much I feel for you and what you and you're family are going through right now. Hope that you recover and we can ride together again in the future. My thoughts and prayers are with you bud.

Chad
---
Keep up with me on
Facebook
"…we don't obey to earn God's love; we obey in response to God's love."
"I believe sometimes bad things happen to good people so we can watch God turn the greatest tragedies into the purest love."
Quotes from: Athol Dickson. Gospel according to Moses, The: What My Jewish Friends Taught Me about Jesus
VR Member
Join Date: Oct 2004
Location: south elgin,IL
Posts: 281
Thanks: 0
Thanked 0 Times in 0 Posts
Dave,

See you at TOTT II. You damn well better be there! My thoughts are with you and the family.
---
The Wizard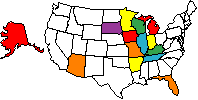 Senior VR Member
Join Date: Oct 2004
Location: In,Camby
Posts: 5,201
Thanks: 0
Thanked 9 Times in 7 Posts
Dave, Get better so you can make some more armrests and switch box's
Never mind making stuff just get better. See ya at TOTT II
Ride Safe,
Rex
---
We must carry arms because we value our lives and those of our loved ones, because we will not be dealt with by force or threat of force, and do not live at the pleasure and discretion of the lawless.
Senior VR Member
Join Date: Aug 2004
Location: Shelby Twp. Mi
Posts: 4,996
Thanks: 0
Thanked 5 Times in 2 Posts
Oh I never do like these moment 's Dave my friend it has been MY please in meetinging you and like
[email protected]
said riding with you up in the UP this year was great! I am .................at a loss for words and well sheding some tears for ya bro I wish you the very best in a fast healing and to your wife and kids stay strong in these times cuase the only thing that matters is Family take care of dave for us !
All the love
Jeff, Tonia and Noah
---
Rodog- don't let go of the throttle just keep going
04 custom Vol ....BobberAKA_ Big green Meanie
07 Harley Road Glide 11/06 to 9/08
09 Black cherry Victory Vision 9/08 to 2/09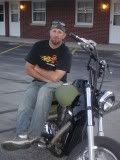 Senior VR Member
Join Date: Sep 2002
Location: Wayne,Michigan
Posts: 2,388
Thanks: 1
Thanked 10 Times in 1 Post
WOW sad news here for sure. Dave you and the family are in my prayers. Here's hoping you have a good recovery too. I'll keep those good times in my heart knowing you and having ridden with you at ToTT 1 and with us Michigan guys on the Michiagn UP trip we all did last summer.
Now get well cause I'm going to miss chating with you on AIM.
Larry
---
01 red/black Volusia / sold
05 Midnight Venture
83 Yamaha Venture
Go Red Wings "97,98, 02, &08 Stanley Cup Champs
AOL Instant Messenger --- xCarbon Onex
Yahoo instant messenger--- xcarbononex
VR# 38