Senior VR Member
Join Date: Jun 2005
Location: IN, Franklin
Posts: 4,841
Thanks: 0
Thanked 0 Times in 0 Posts
Damn it Julie.....I hate hearing this....I am glad you are ok..... and with some TLC so will Petals....take it easy an heal fast.....
and to the driving bronco sob :pissoff: Jerk.
---
RidinOn
_______________________________________



"The difference between 'involvement' and 'commitment' is like an eggs-and-ham breakfast: the chicken was 'involved' - the pig was 'committed'."
Senior VR Member
Join Date: Jan 2005
Location: CA, Cameron Park. (Near Sacramento)
Posts: 11,782
Thanks: 733
Thanked 551 Times in 435 Posts
JULIE!!! Hope you're OK! Dang I leave the state for one minute and all heck breaks lose. Are you saying the truck took off? (form a possie boys, we are going hunting!)

If you need anything let me know (and I mean anything.) How's Rick taking it? Let us know how the bike turned out. I had the same thing happen to me a few weeks back but I was able to stop inches from the jeep's rear bumber.

We atleast it happened at the end of the ridding season. Sending prayers for a speedy recovery.

Polo
---
My Rides in the west
Senior VR Member
Join Date: Jan 2006
Location: Al, Remlap
Posts: 1,902
Thanks: 3
Thanked 3 Times in 3 Posts
Sorry to hear, and glad your not hurt too bad. Did the other lady or guy get a licence number or recognize the A-hole ?
---
93 GL1500 Wing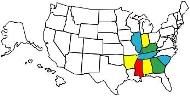 Senior VR Member
Join Date: Nov 2005
Location: The O.C.
Posts: 17,083
Thanks: 14
Thanked 8 Times in 8 Posts
Wow!! I hope you get better very soon. Just focus on getting better for now.
---
Beer...... I need it every time I stop in here
Senior VR Member
Join Date: Dec 2005
Location: Ontario, Perth
Posts: 2,420
Thanks: 0
Thanked 17 Times in 16 Posts
That really sucks Julie.
Hope you're feeling better soon. Take good care of that leg, and the rest of the bumps and bruises.
---
Don't sweat the petty stuff!
Don't pet the sweaty stuff!

2009 Burgman 650 Exec - current.
C50T 2006 - 2009.
Join Date: Mar 2005
Posts: 582
Thanks: 0
Thanked 0 Times in 0 Posts
That really sucks Julie. I guess the crack in the leg will mend up with no problems, and the bike shouldn't have much damage by the sound of it other than some road stories to tell. Look after yourself like others have said first, then worry about the ride. I had my last one for a while on Saturday, only out to town and back, but sure left me in a better mood coming back into the hospital.....later
Senior VR Member
Join Date: May 2003
Location: Phoenix, Arizona
Posts: 3,166
Thanks: 0
Thanked 2 Times in 1 Post
DAMMMITTT!
I hope you are feeling ok sweety! I am sick to have to read this! Don't worry about your bike, it will be fine!
Just take care of yourself, heal quickly! Cause if this makes it so you can't come to frogtoberfest, I AM COMING to wash, to hunt the SOB down!
Seriously hope you feel better soon!
---
Ride like a fighterpilot...everyone IS the enemy!
VR -
"Froghunter of the Year"
03,04,05,06,07,08
Froggy's Foto's
VR Member
Join Date: Jan 2005
Location: Warren, Rhode Island
Posts: 265
Thanks: 0
Thanked 0 Times in 0 Posts
That really sucks! I'm glad that you are more or less OK and that it wasn't much worse.

I hope you heal quickly and remember to take those percosets before the pain comes back. If you wait too long, they won't do any good.
---
2007 Victory Vegas Jackpot

VR Member #1652
Senior VR Member
Join Date: Oct 2004
Location: Smyrna, Delaware
Posts: 9,190
Thanks: 174
Thanked 115 Times in 92 Posts
Damn that sucks. There are just no other words for it. I'm just glad to hear it is "only" a broken leg. Best of luck with your leg first, then the ride. Keep us in the loop.
---
2012 Road Glide Custom-Chrome Freaking Yellow
Senior VR Member
Join Date: Oct 2004
Location: NC, Morganton
Posts: 633
Thanks: 0
Thanked 0 Times in 0 Posts
I hate that Julie, I am glad you were not hurt worse. Hope you and the bike heal fast. You are in my thoughts and prayers
---
04 Vol, Black as the Devil's tongue

OLD GUYS RULE