Junior Member
Join Date: Mar 2011
Location: Milford NH
Posts: 46
Thanks: 2
Thanked 2 Times in 2 Posts
Thinking about selling my 2012 Suzuki Boulevard C50T. Bought this bike last year with under 1000 miles on it. Built it up this winter. Bike is in amazing condition with no issues whatsoever. Thousands invested on top of the price of the bike. Blue Collar Bobber kit that is made specifically for this model bike. Not a hack job. Everything on the bike is brand new.
Front and rear fenders
Seat
Cobra Streetrod Exhaust
Air Intake
Handlebars
Grips
Mirrors
Turn signals
Tail light
Leather tank bib
Boss audio system
Forward controls
Mini windshield
Powdercoating
Whitewall Tires are like new
As I said the bike has no issues whatsoever. Runs perfect and sounds amazing. Will accommodate riders if all sizes.
Have a newborn at home and priorities have changed.
Feel free to check my other posts for pictures.
Price is $6500
I'm open to offers but I don't need to sell it but I'd thought I'd throw it up here and see if anyone was interested. I have no issues keeping it if it does not sell.
Located in Milford NH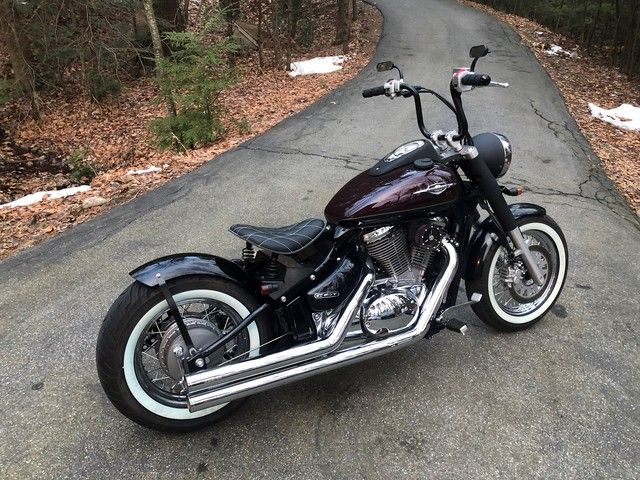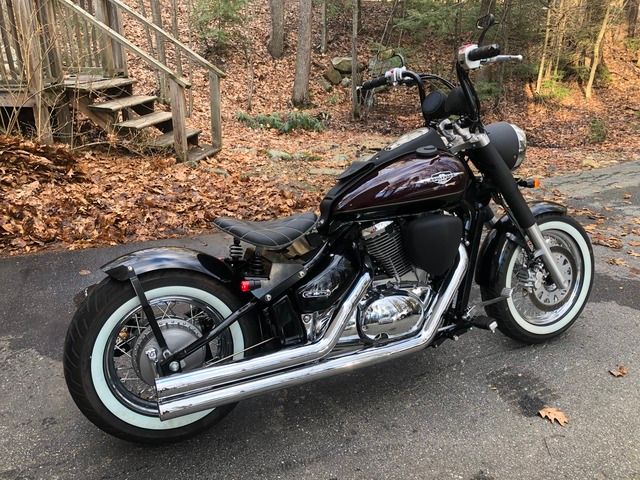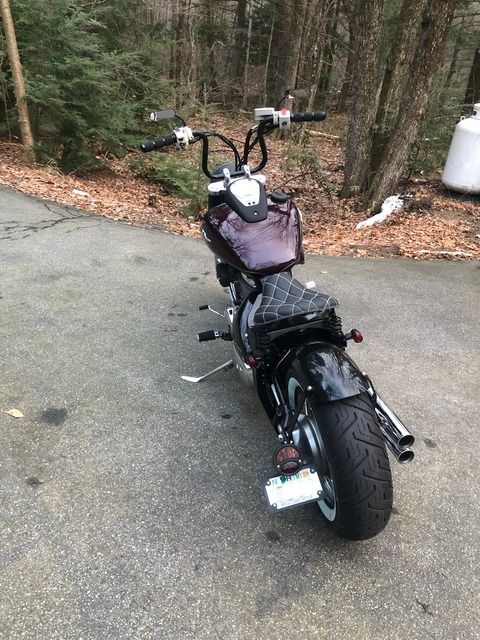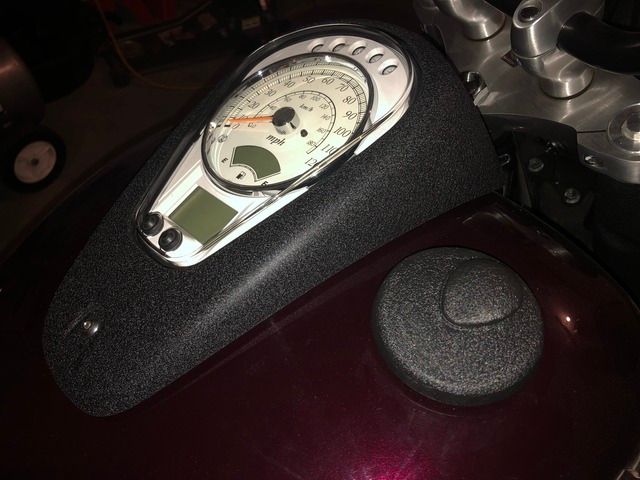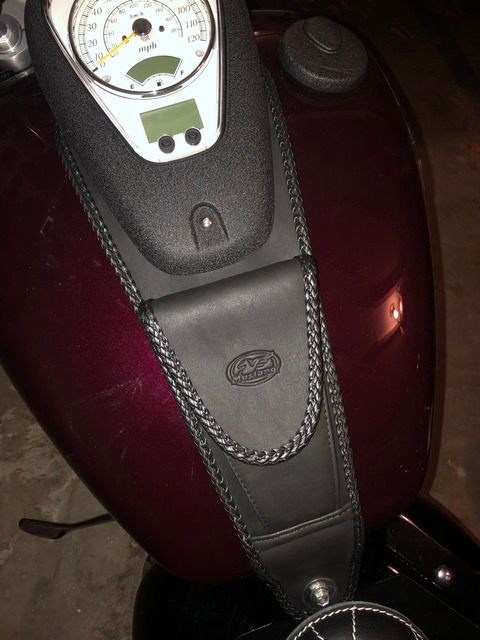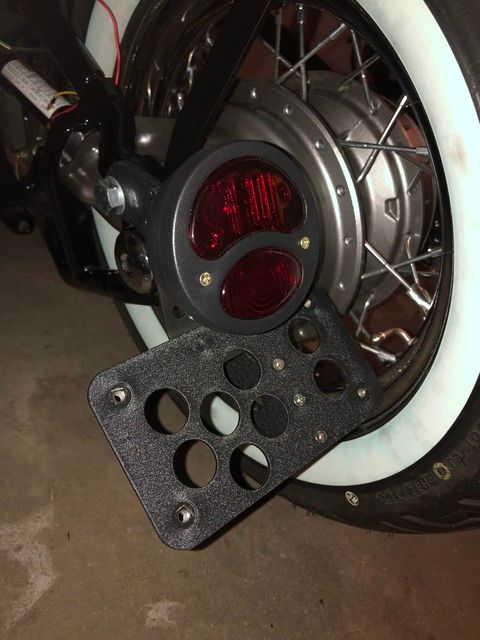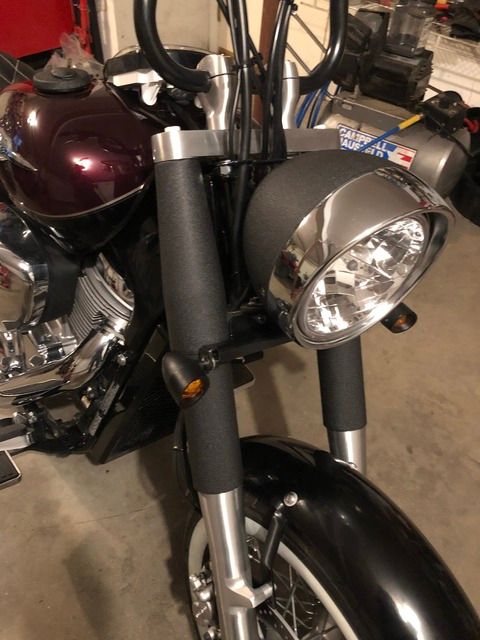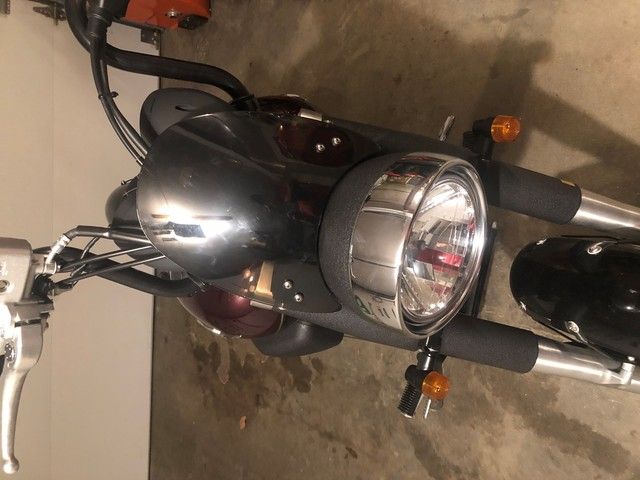 ---
Last edited by freezingbelow; 03-07-2019 at

08:12 AM

.
Super Moderator
Join Date: Oct 2004
Location: Columbia, Ct
Posts: 19,302
Thanks: 1,988
Thanked 3,285 Times in 2,131 Posts
did a nice job, may want to consider taking a second tho and post some pics on this thread...good luck w/the sale.
---
Whats the big hurry...slow down and enjoy the ride!
Junior Member
Join Date: Mar 2011
Location: Milford NH
Posts: 46
Thanks: 2
Thanked 2 Times in 2 Posts
Senior VR Member
Join Date: Jul 2008
Location: Second Star to the right, then straight on till morning.
Posts: 19,252
Thanks: 984
Thanked 2,398 Times in 1,655 Posts
Bobbers are a taste thing. It is really going to limit your market to people who WANT a bobber style bike. Best of luck.
---
Current Bikes -->
-1969 Indian MX125 -10-2009 to Present
-2014 Honda CTX1300 - 05-2015 to Present
Past Bikes ----->
-1973 Yamaha RD350
-1991 Harley Sportster 883 XL
-2000 Yamaha XV125
-2003 Piaggio Fly
-2004 Suzuki LS650 - 04-2005 to 07-2008
-2005 Boulevard C50 - 07-2008 to 5-2012
-2012 Vulcan 900 - 05-2012 to 05-2015
-2008 Yamaha FZ6 - 11-2008 to 04-2017
-2006 Star Virago - 05-2011 to 06-2017