VR Member
Join Date: Jul 2016
Location: Radford, VA
Posts: 94
Thanks: 5
Thanked 14 Times in 13 Posts
May 28th - Durham, NC -> Radford, VA
Morning time and I'm feeling every bit of 30 years old! Up early and into Katelin's car to ride to her surprise for me. She asked if I had any guesses since she's dropped a few hints and I asked was it either zip lining or sky diving? She chuckled and said she figured I would guess it.. BUT didn't tell me which it was haha.
On the ride to the place I got a call that my credit card number was stolen and used to try and buy $600 worth of clothing and also some other things here and there.. I wasn't surprised since I had opted to use that card for most all my purchases over the country. Wanted to keep it to my credit card and keep my bank account/debt card. Luckily the clothing company caught it first since the shipping/billing address were different.
With that out of the way we pulled up to the surprise. Zip Lining! Getting the gear sorted and learning the harness
Talk about trust, they let us write the other's name on the helmet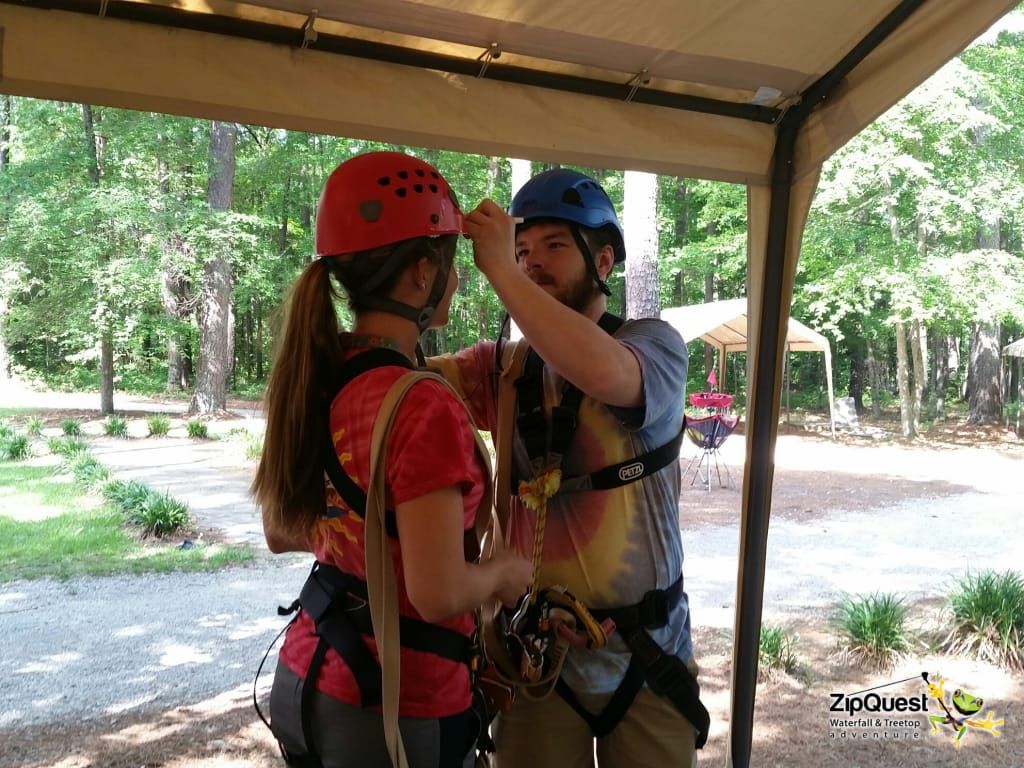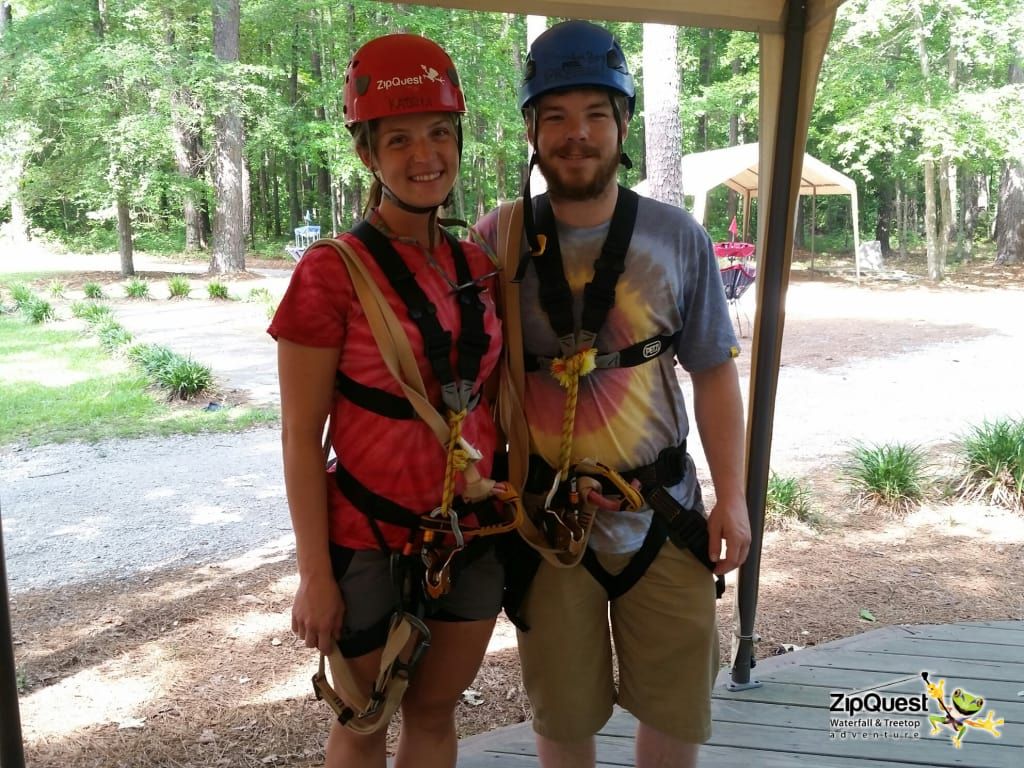 Testing out the rigs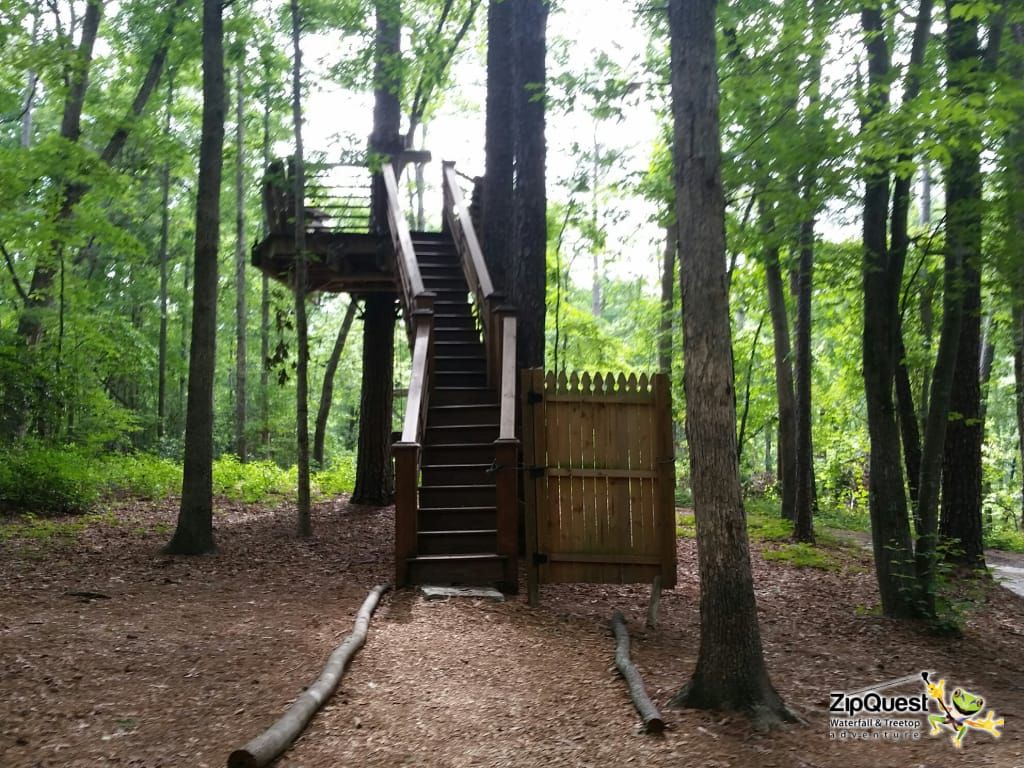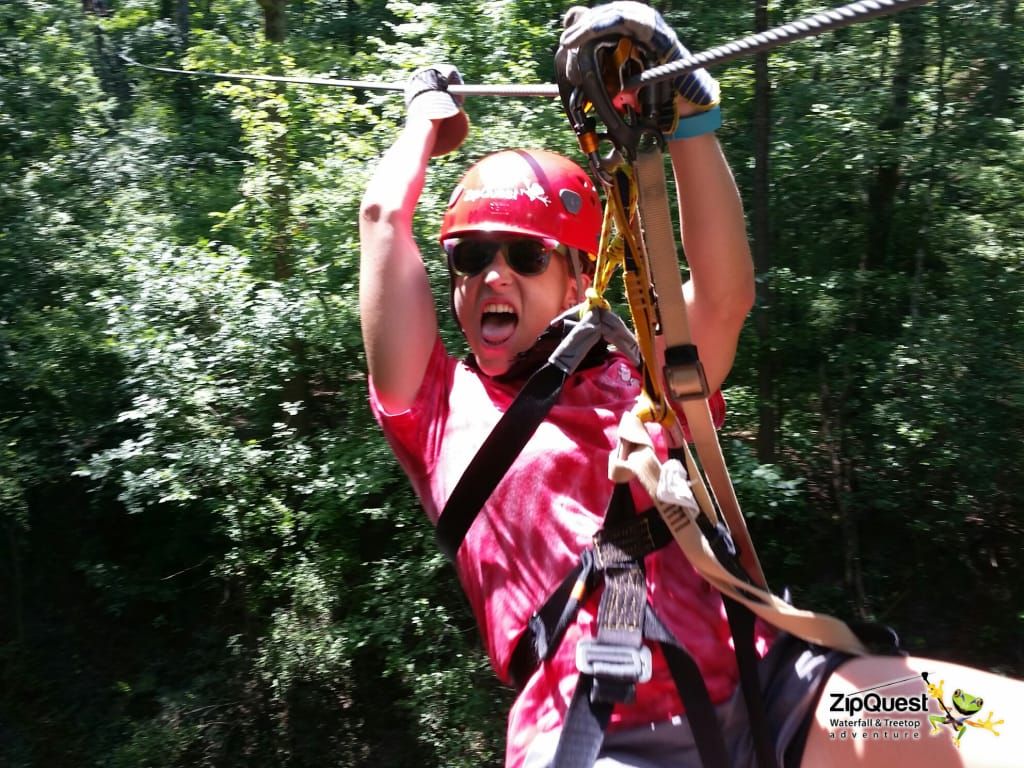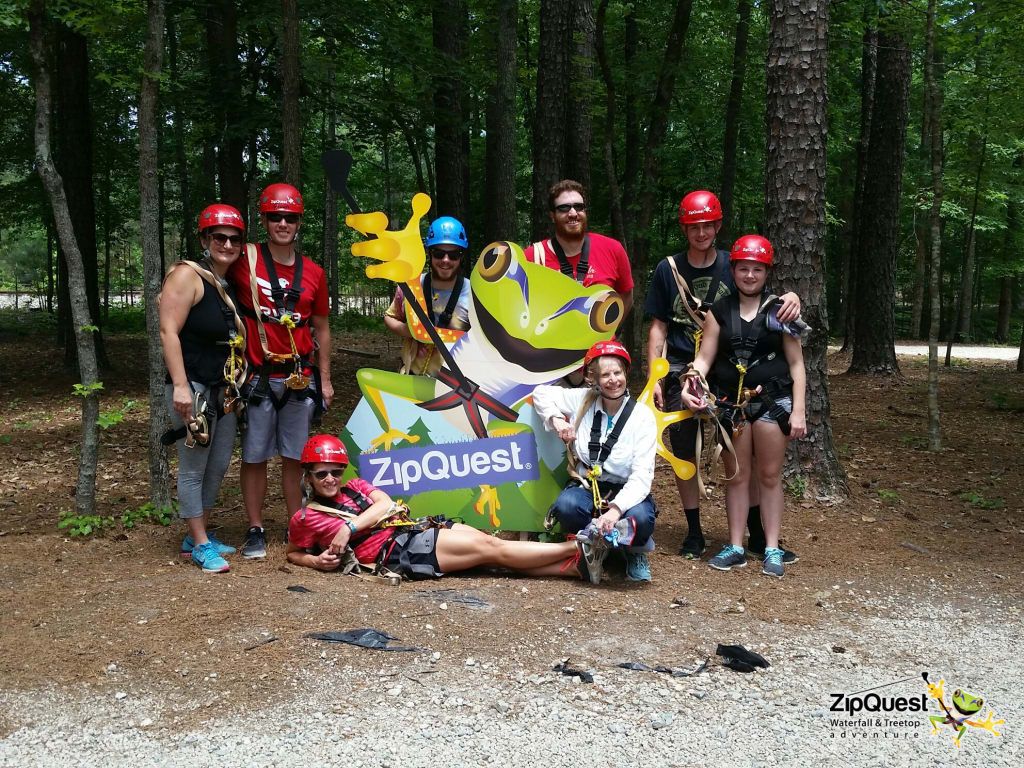 Was my first time zip lining and it was a blast! I'm excited to get to try it again when we go on our cruise in May 2018. Always so appreciative of how good she it to me. She always goes the extra mile to make me smile. I'll give her my everything to return it back 10 fold or as best I can.
Made it back to her place to a perfect birthday cake then off to get her favorite small style ice cream shop.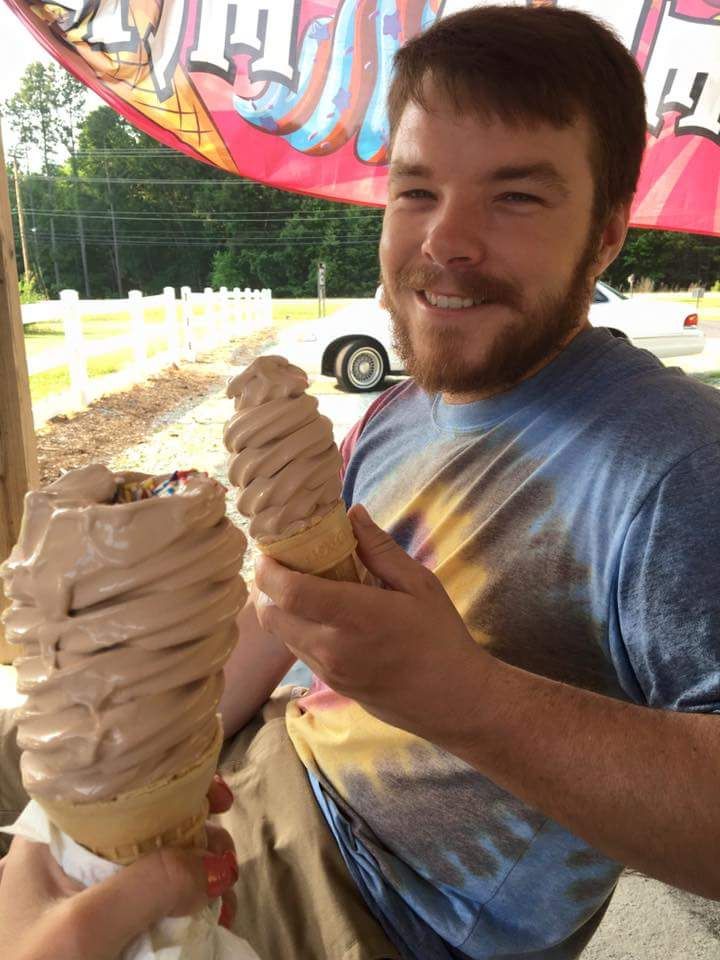 As much as I didn't want to leave, I started gearing up to head home. My birthday is the 28th and my dad's is the 29th so I needed to get home to celebrate. On the ride home I stopped for photos at the spot I broke down on my old GS500 years ago.
Got home to get one little peep of the sunset I watching dropped down around me
My welcome home party! Great friends, good pizza, and home sweet home. A few shots down so photos are a little blurry, but the memory is clean and crisp!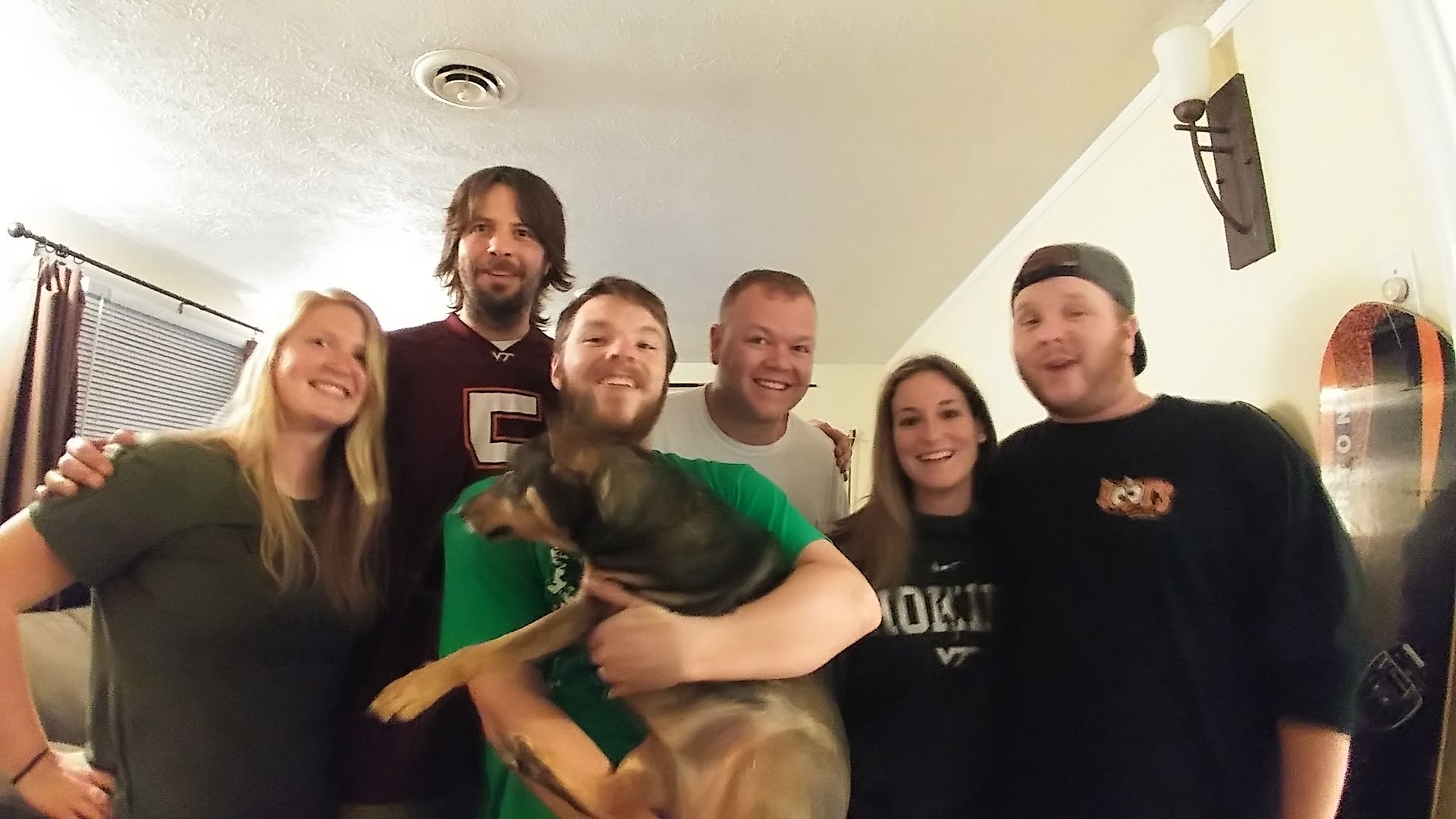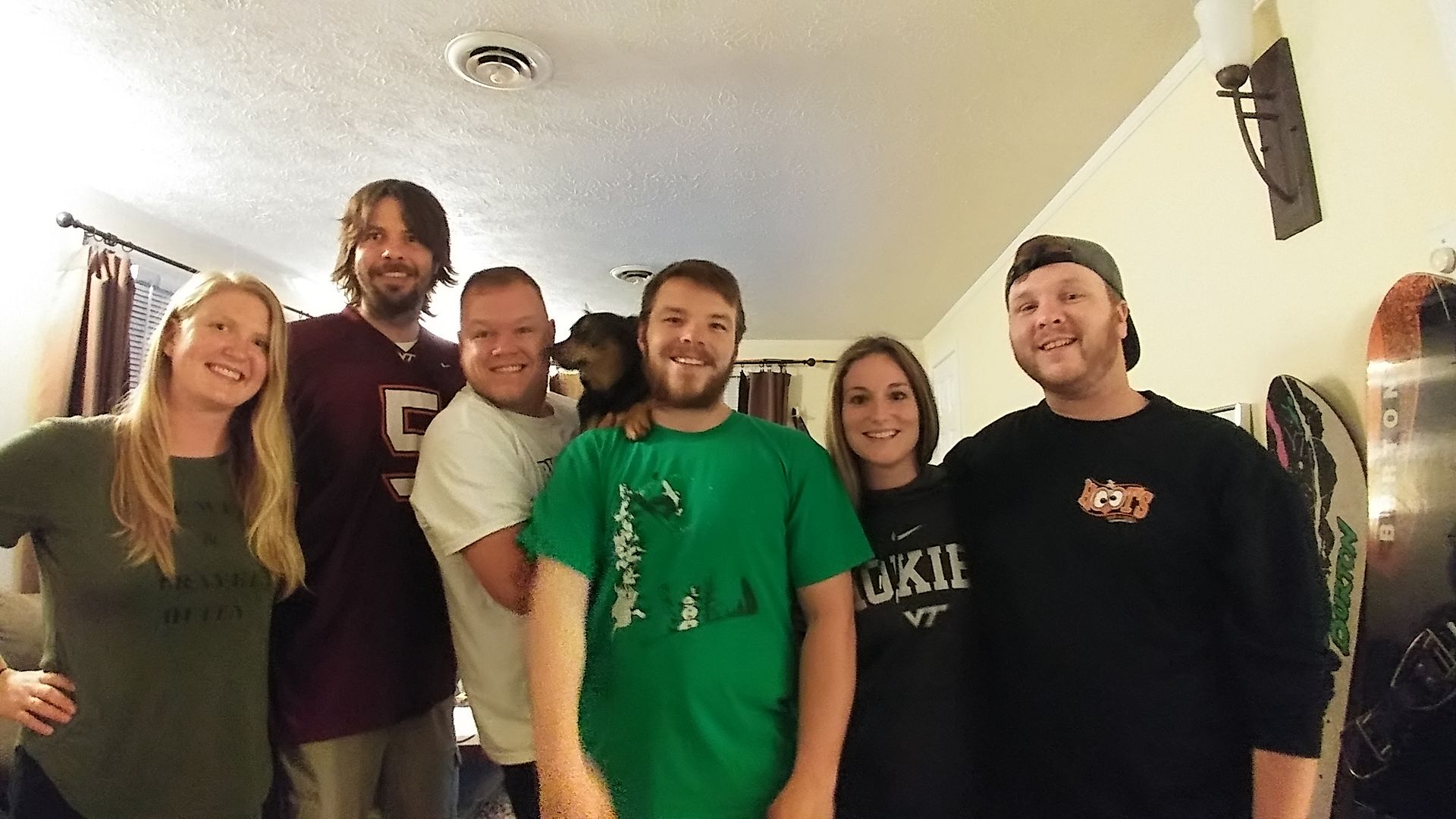 What a great ride it has been. It has come so much more full circle than I could have hoped for. I was able to raise over $1,000 to donate to my church family back home. This ride has taught me how much I can do with what I've been blessed with. Taught me if you put the time, research and effort into a crazy idea you can make it reality. Just never give up, take each fight as it comes and knock it down and move to the next one.
Til the next adventure, which I think will be a ride that takes me out of state on one of my two stroke motorcycles
---
If yer binders ain't squeakin, you ain't tweakin!
---
Last edited by steezin_and_wheezin; 12-26-2017 at

10:31 AM

.
Super Moderator
Join Date: Dec 2007
Location: Northern Catskill Mountains, New York State
Posts: 8,707
Thanks: 3,204
Thanked 3,117 Times in 1,771 Posts
Bravo, Ryan!! Well, well done.
Thank you for sharing this wonderful experience with us here.
.
---
Woodswoman
(a/k/a Mrs. BearBait)
2014 Honda CTX700ND, "Flicker"
Former rides
Cruisers: Victory Cross Roads, Kawasaki Vulcan 1500 Classic, Suzuki Boulevard C50, Suzuki Marauder 800
Scooters: Suzuki Burgman 650, Suzuki Burgman 400, Honda Elite 80
VR Member
Join Date: Jul 2016
Location: Radford, VA
Posts: 94
Thanks: 5
Thanked 14 Times in 13 Posts
Thank ya thank ya!!

Starting to put this all into Publisher to make a hard copy to cherish over the years. Planning to design, print and bind the book myself. Just what I need... another project!
---
If yer binders ain't squeakin, you ain't tweakin!
VR Member
Join Date: Jul 2016
Location: Radford, VA
Posts: 94
Thanks: 5
Thanked 14 Times in 13 Posts
May 31st - ET phone home
Was glad to return this! Grateful to have never needed it, but if I did a ride like this again bet yer bottom I'd be renting another to keep on hand. The reassurance I got from having it was worth the couple hundred to rent for a month.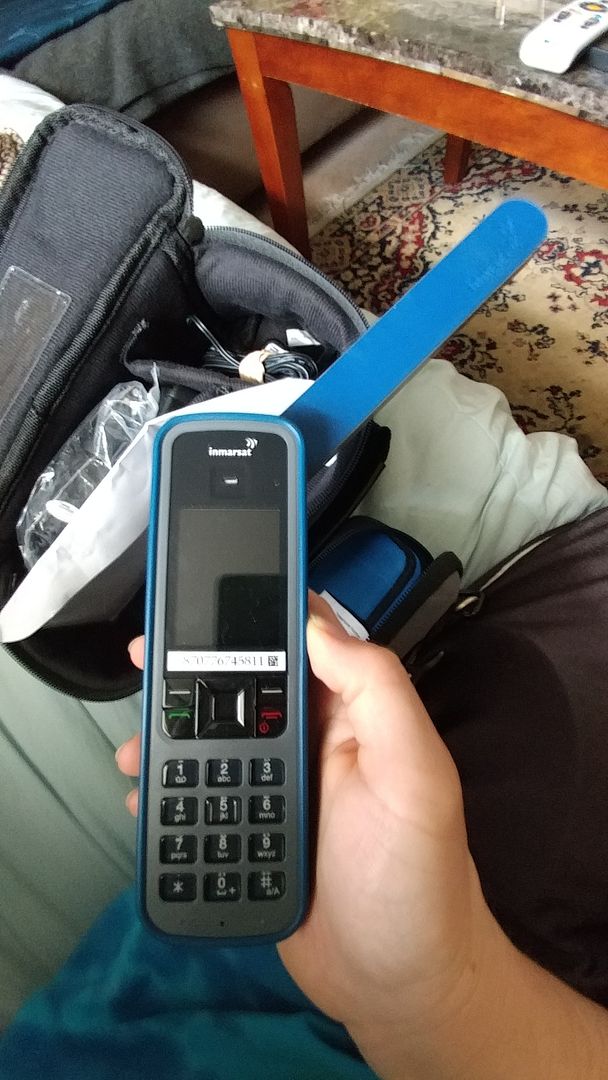 July 31st - The Last Chapter
Well ladies, gentlemen, future Ryan (as I KNOW you'll be reading this many times over), and maybe even future little Ryan's?? the time has come to close this chapter and project thread. With working on selling my current home I had to make the decision to sell the bike. Being back home I just didn't ride it enough to justify the loan payment. Something about the 4 strokes will never rev my engine like my 2 smokers. So regrettably I sold Buffy to the next owner who would love and ride it off into the sunset. The last photos I have of her.. A the listing photos and a few rando's
Didn't even wash her once I got home. Just put the cover on and tried to get my head back into the rat race..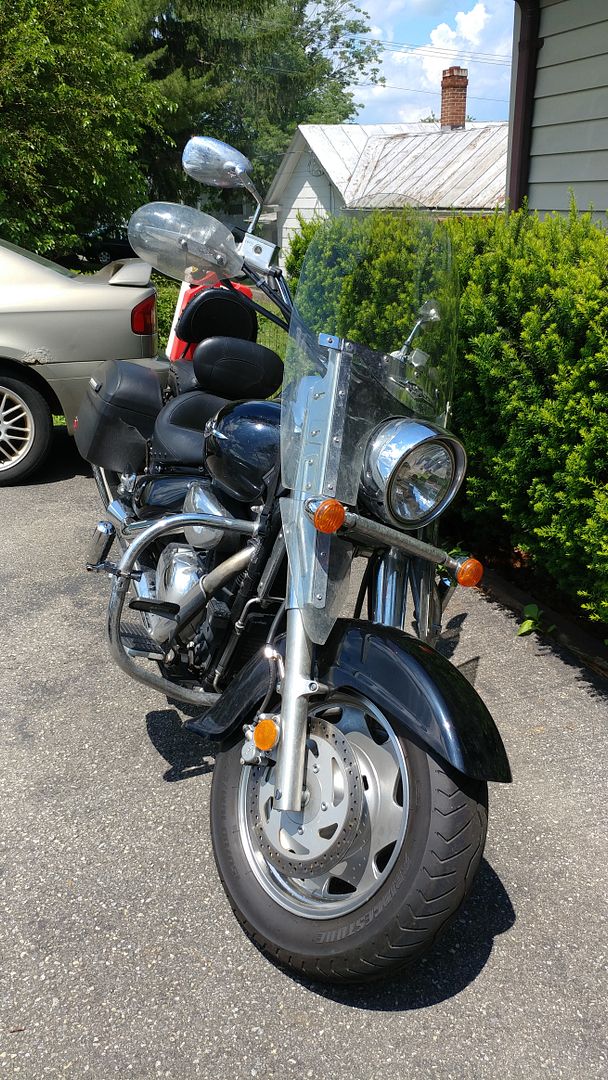 The mark from kissing a curb trying to fit her big booty in the tiny San Francisco moto spots
Beauty marks from many tank bag removals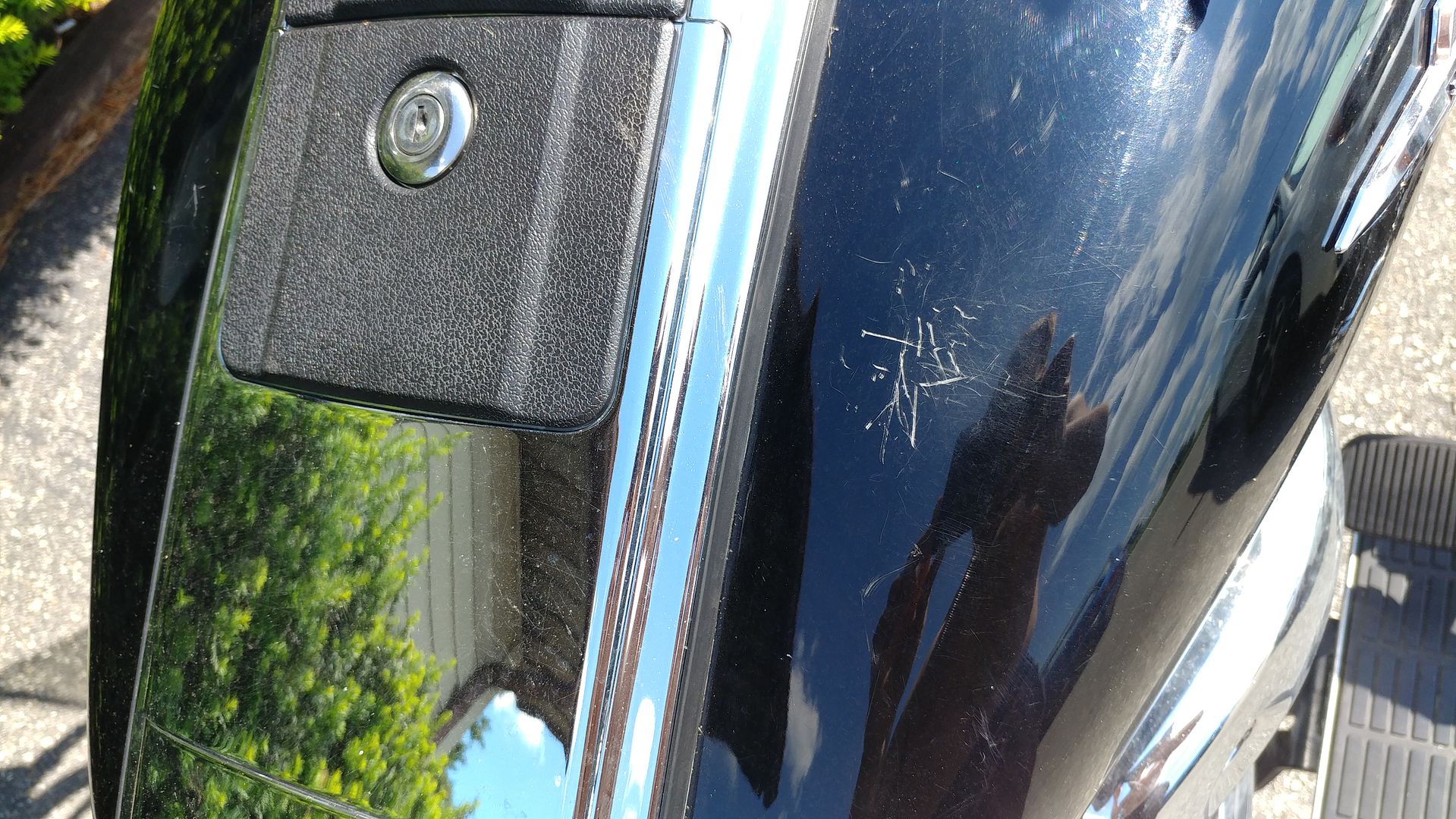 Reflector that popped off and I threw some super glue at to try and maintain waterproofing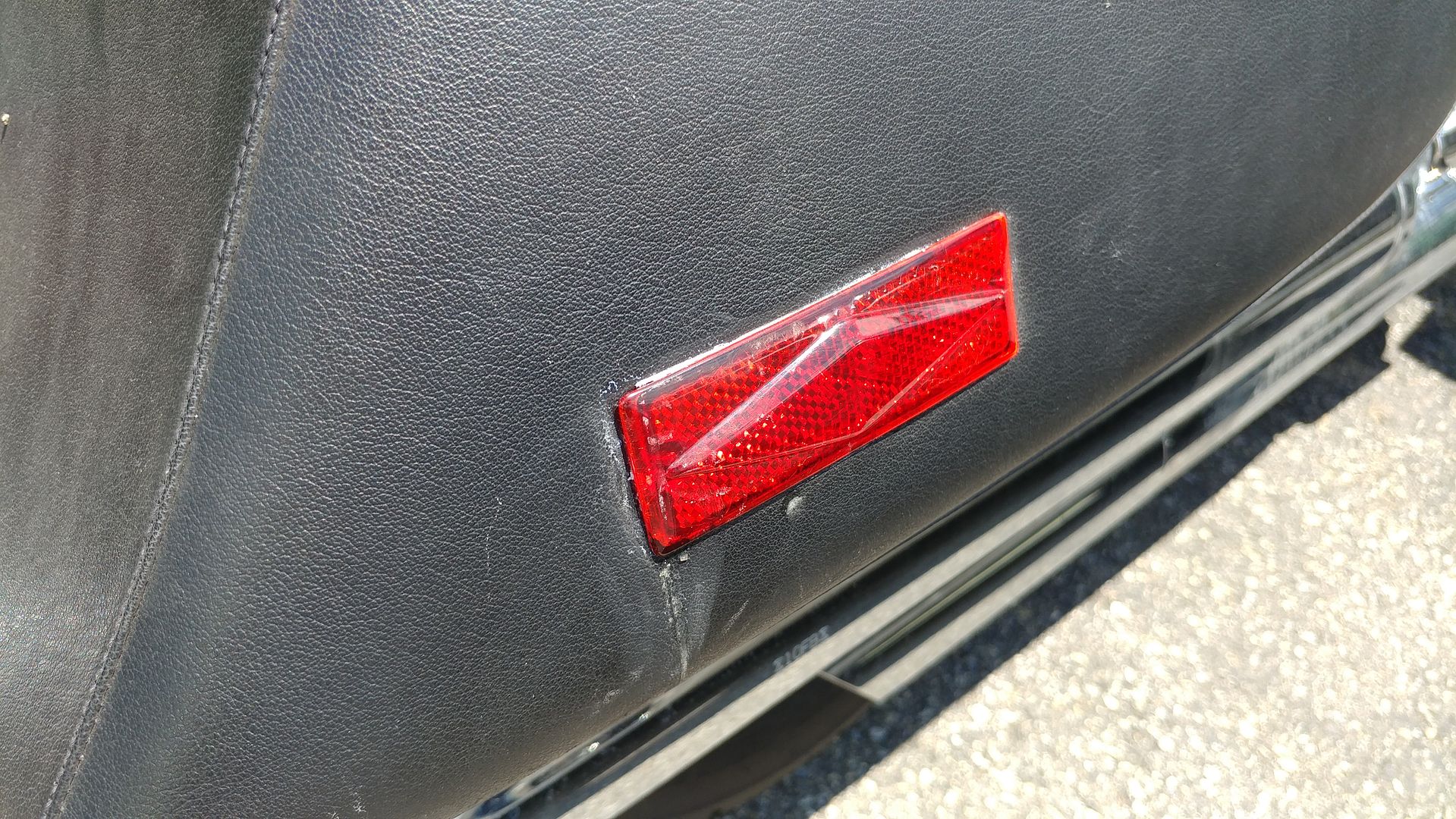 Waiting patiently for her new owner to come along. Nancy my NS was getting all the miles now and Buffy was feeling neglected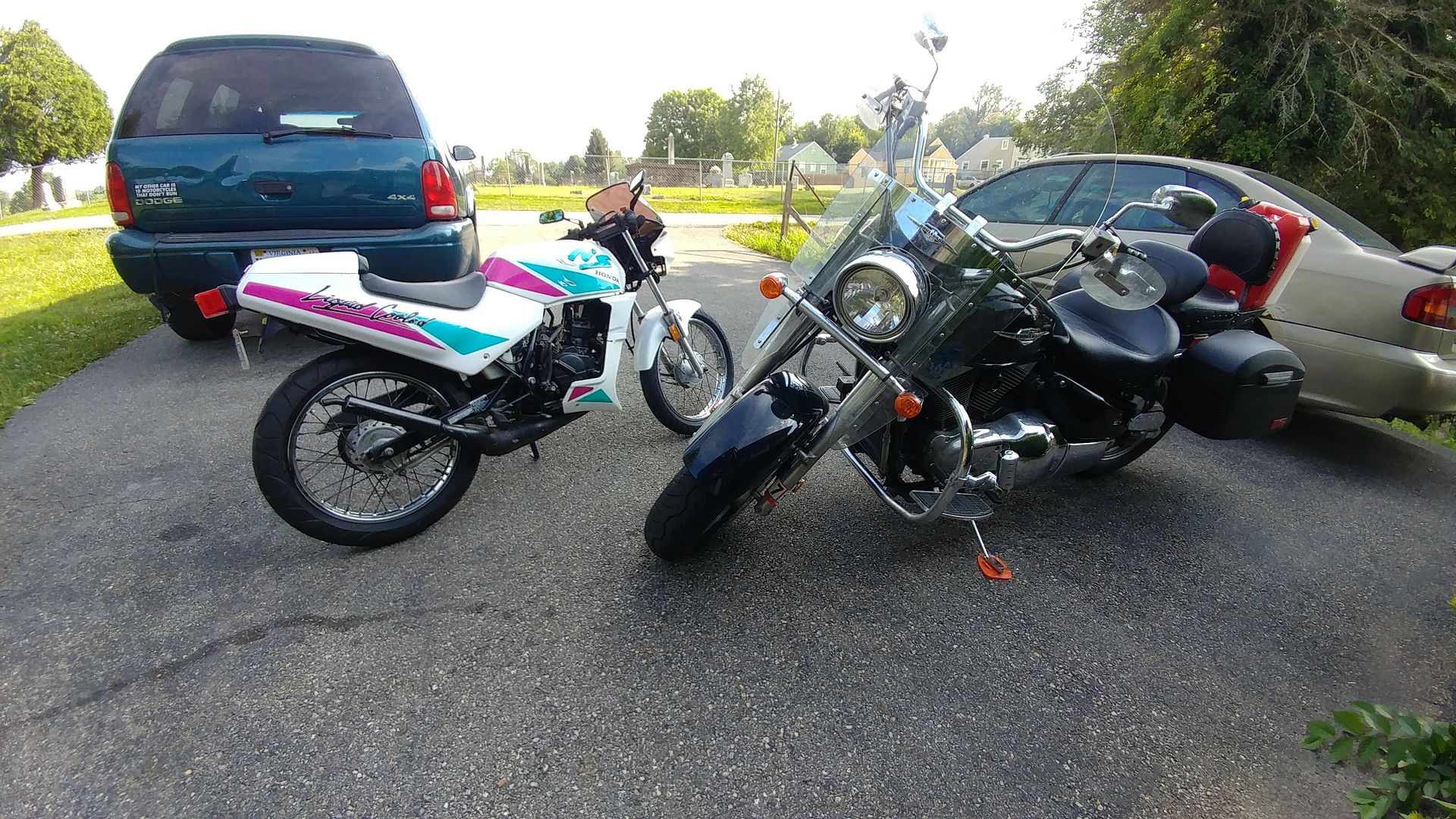 Took a few months to find the buyer so Buffy got pushed to the back patio while shifting bikes/parts of the house. Durango is polkadot due to being rear-ended by a distracted driver, was so glad my GF and I were alright and thanked the Lord for letting us be in the cage and not on two wheels.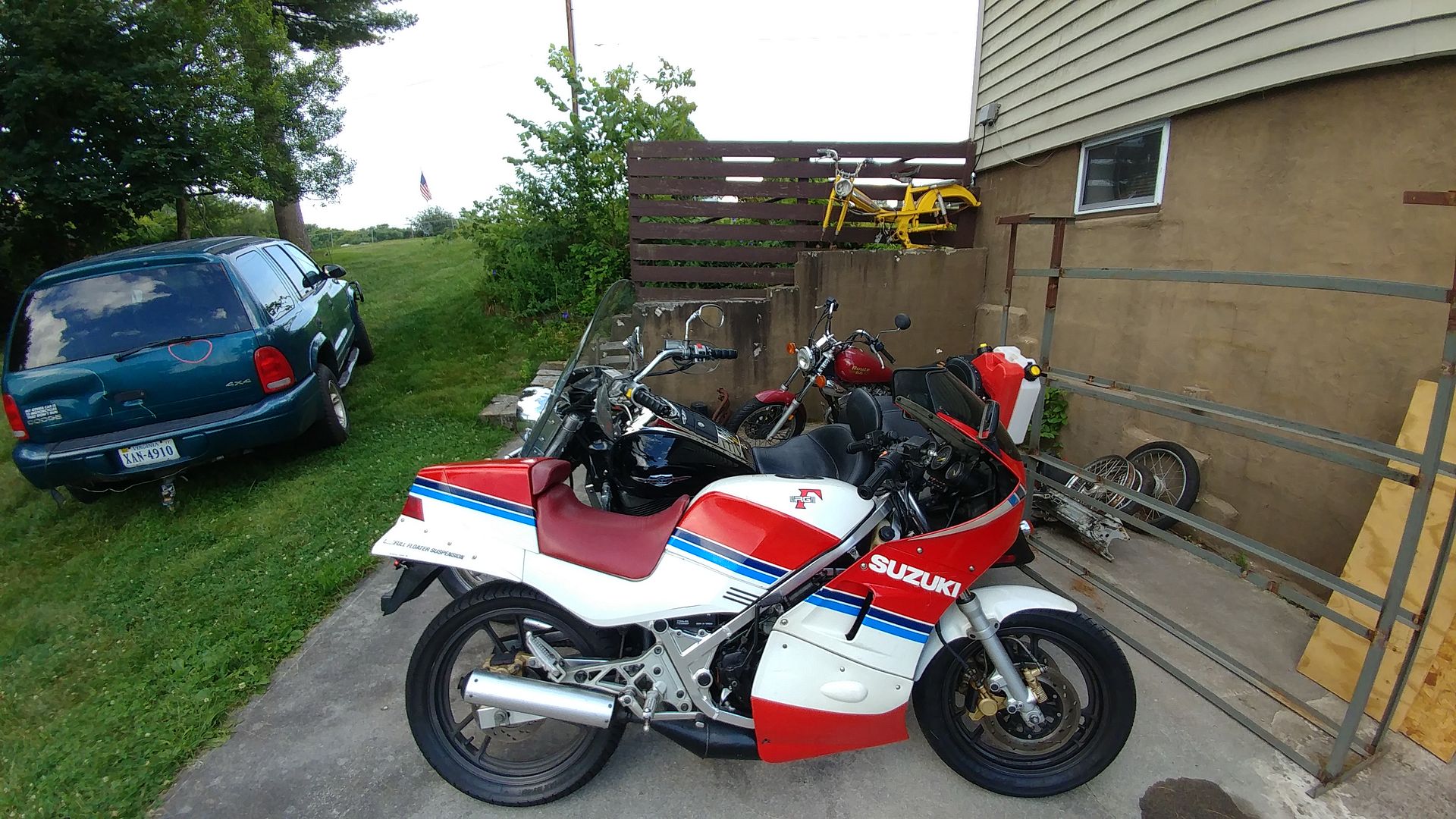 Finally had a fella come though July 31st, dropped off the cash, and took the bike home. I still needed to get the title from bank so I gave the buyer a bill of sale to reassure he would get all the needed paperwork for the bike. Title finally cleared at my DMV and I rode it over to the new owner at his job site.
Rode the NS to delivery the title.. Would have been frowning if I wasn't ringadingin' on a two stroker!!
---
If yer binders ain't squeakin, you ain't tweakin!
| | |
| --- | --- |
| The Following User Says Thank You to steezin_and_wheezin For This Useful Post: | |