Senior VR Member
Join Date: Dec 2006
Location: Death Valley
Posts: 3,032
Thanks: 550
Thanked 3,482 Times in 1,757 Posts
Welcome from Death Valley!
---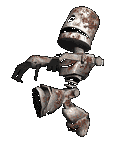 Must ride motorcycle, ride motorcycle.
white bike roars thunder
ascend dark sky mountain road
moonlit trek embrace

Senior VR Member
Join Date: Nov 2007
Location: Horse Shoe Bend, Arkansas.
Posts: 2,856
Thanks: 2
Thanked 293 Times in 264 Posts
Welcome from the Arkansas Ozarks
Senior VR Member
Join Date: Aug 2009
Location: NC, Raleigh
Posts: 1,960
Thanks: 161
Thanked 189 Times in 171 Posts
Welcome from North Carolina!
---
2007 black C50T (current) - PGR Member
1973 HD Sportster (sold 2009 - sigh...)
1973 Kawasaki (first bike)
My Gallery

Senior VR Member
Join Date: Jul 2011
Location: Jacksboro, TN
Posts: 963
Thanks: 164
Thanked 157 Times in 139 Posts
Welcome from east Tennessee.
---
Super Moderator
Join Date: Dec 2008
Location: Owings Mills, MD
Posts: 3,713
Thanks: 3,030
Thanked 1,187 Times in 623 Posts
Welcome from Maryland!!!
---
07 C50- SOLD......A few bikes in between......99 Royal Star Venture-current
Senior VR Member
Join Date: Mar 2012
Location: Oxford, NC
Posts: 824
Thanks: 237
Thanked 121 Times in 112 Posts
Howdy from NC
---
Past:
'05 c50.
Present:
'02 Harley FLHT
VR Member
Join Date: Nov 2012
Location: Eastern Europe, Romania, Arad County, Arad City
Posts: 194
Thanks: 267
Thanked 40 Times in 27 Posts
welcome from Romania
---
Quote:
Just wanted to make a short entry to say hello to all the members of the forum. I just registered a few minutes ago and am excited to see what these pages have to offer.
My name is Diego and I started riding on December of 2011. I bought myself a Honda Rebel as a Christmas present to myself, as I had been dying to start riding for about 3 years prior. Just this past June, I upgraded to my current bike, a 2006 C50 Boulevard and I am in love all over again. The Rebel was a nice ride to start on, but after cruising around with a couple of friends and having trouble keeping up, I decided it was time for an upgrade!
I recently started making some upgrades to my C50 to try and make it my own, and I have to say that not much comes close to the pleasure of sitting down and working on a project for the bike. Since I purchased it, I have added some Vance and Hines Cruzers and a DynoJet Power Commander to the bike and have noticed a decent increase in performance. I've also added some ISO grips and a passenger backrest for the girl friend.
My latest addition is the Memphis Shades Batwing fairing and now I have to say that the old girl is starting to look the way I want her to.
I would love to now install a sound system on the bike, but this will be a project for the months to come. If anyone has pictures, I would love to see some of the sound systems that members have installed on their bikes so I can get some ideas and hopefully get started on getting something done on my bike as well!
I live in the New York/Long Island area, so if anyone has any suggestions as to Custom motorcycles shops that I could visit and shop around in, that would be much appreciated as well
Well, I hope this introduction serves a little bit to introduce myself as I had hoped and maybe be a bridge to making some new friends in the process.
Thanks everyone, and happy riding!
-Diego
Dont butter about what i say, im from europe and its hard to think we will ride toghether in the US, but heres from me a warm wellcome