Senior VR Member
Join Date: Mar 2012
Location: Indiana
Posts: 10,977
Thanks: 1,207
Thanked 1,201 Times in 1,046 Posts
Welcome back and glad you're better.

Just goes to prove that "JUSTICE IS BLIND"
---
I can head East or West, it doesn't matter as long as it's on 2 wheels.
Super Moderator
Join Date: Jun 2005
Location: Gettysburg, Pa
Posts: 3,069
Thanks: 530
Thanked 890 Times in 573 Posts
Welcome back
---
Slick, back in the saddle .....Again.
---
Live to ride, ride forever! We support our troops! God Bless Them.
Pa/Md/WV ABATE member
2005' C50T (sold)
2004' FLHTI/HD Electra Glide w/huge chrome wheels.
duglaura
Junior Member
Join Date: Nov 2012
Location: Vancouver, Canada
Posts: 40
Thanks: 25
Thanked 8 Times in 6 Posts
Welcome from a newbie!
Glad you're able to get riding again!
Welcome back.

Glad you're okay.
Senior VR Member
Join Date: Dec 2006
Location: Death Valley
Posts: 3,032
Thanks: 550
Thanked 3,482 Times in 1,757 Posts
Welcome from Death Valley!
---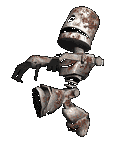 Must ride motorcycle, ride motorcycle.
white bike roars thunder
ascend dark sky mountain road
moonlit trek embrace

Senior VR Member
Join Date: May 2008
Location: Silverdale, WA
Posts: 1,945
Thanks: 124
Thanked 328 Times in 263 Posts
Welcome back.
The courts provide decisions based on laws when they are at their best.
Justice sometimes has nothing to do with the law.
Often laws are written to try to provide justice but it doesn't always happen. And in the case of cell phones laws are still in a catch up basis with justice likely years away and still not guaranteed.
Granted holding a cell phone to your ear is very likely to provide a distracted driver but conducting business on the phone with a unit mounted to the dash is no guarantee of non distraction and may also create a distracted driver who based on some laws may be legal. They say Justice is blind and that doesn't give me a lot of comfort.
---
The United States of America, founded on the principle that "all men are created equal; with unalienable rights; that among these are life, liberty, and the pursuit of happiness"
Happiness
2007 Red & Black C50
Happiness