VR Member
Join Date: Jan 2017
Location: St. Louis MO
Posts: 265
Thanks: 94
Thanked 16 Times in 12 Posts
Quote:
Two quick tips for washing bikes this time of year (especially):
"1. DON'T wash your bike when the engine or pipes are hot.
Hot metal and cold water aren't the best friends and spraying your bike with cold water right after you've ridden the hell out of it is not a very smart thing to do. Basic physics teaches us that when hot, metal parts expand, returning to the same dimensions as they cool down. Sudden temperature changes may damage metal parts or their finish and fixing this can be quite costly.

Well, how about hardening, you might ask. Well, metal hardening procedures follow certain rules closely in terms of initial temperature, cool-down, and so on. Hardening or tempering metal parts is a science-based industrial process, unlike washing a bike. The reactions that take place during the hardening process have nothing to do with the most unscientific way you douse your hot engine in cold water.

In extreme cases engine blocks may crack, or their finish may suffer. The same goes for the hot pipes, and acting too hastily may damage the chrome, nickel coating.

DO wait a bit before you spray cold water on your bike. Several minutes won't make a big difference in your day's schedule, but they can help you stay out of trouble."
2. Try to refrain from this: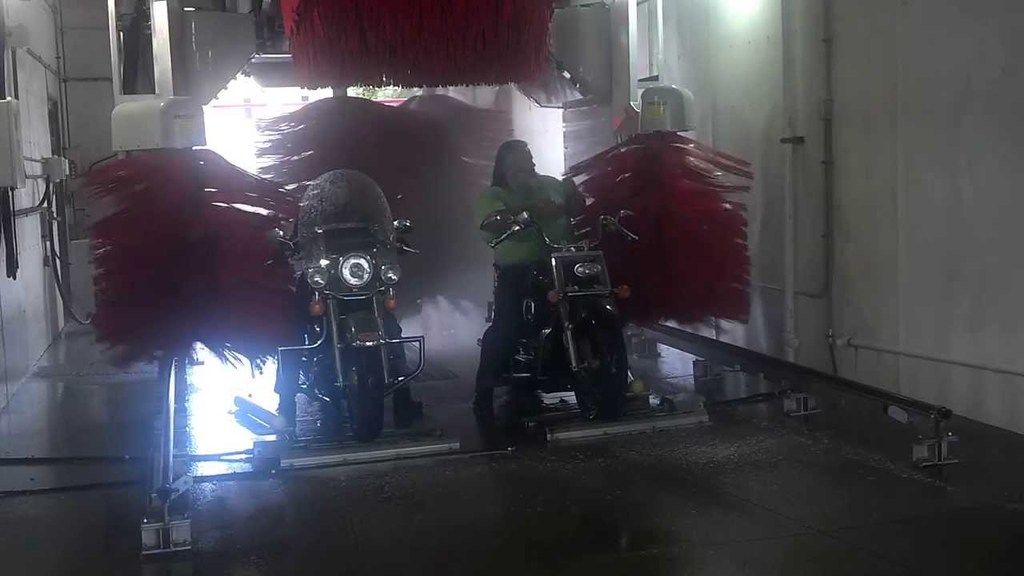 Glad you got out to ride!
And in the case of non-ferrous metals it anneals them (makes em' softer) the opposite of tempering.